Relyence User Guide
Signing in and Signing out
Sign in to Relyence
Enter your email address and password and click Sign in. If you want your sign in information to be remembered so you do not need to enter it every time you access Relyence, select the Remember me checkbox.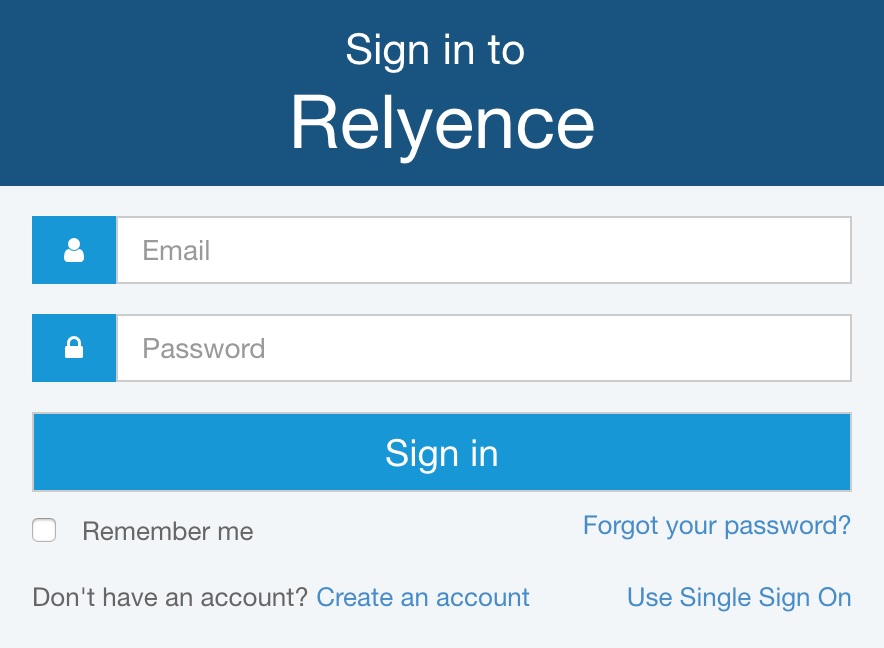 Using Single Sign On (SSO)
Note: SSO requires setup by your Relyence Administrator. If you have questions about SSO, please contact your Relyence Administrator or system administrator.
If your organization is using SSO (Single Sign On), click Use Single Sign On. The SSO dialog appears: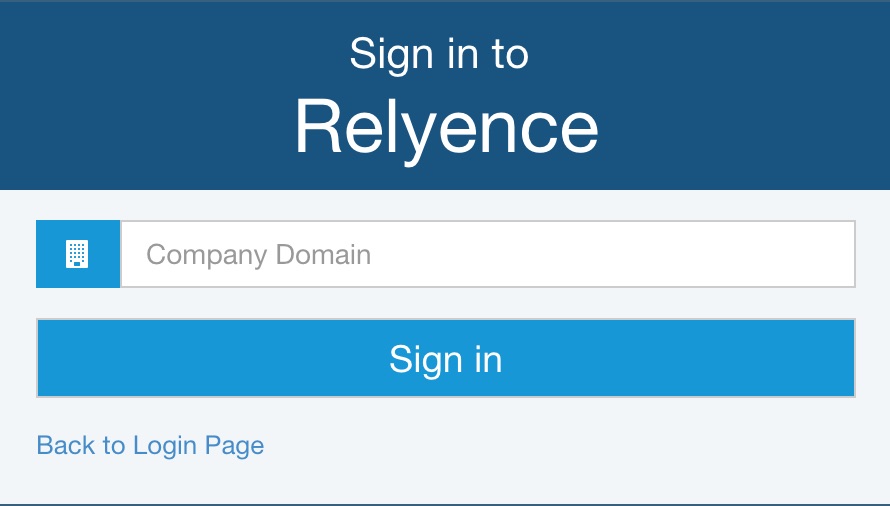 Enter your Company Domain and click Sign in.
You will then be redirected to your company portal to log in. Log in using your user credentials. Once your user information is validated, Relyence will open.
Sign out of Relyence
To sign out of Relyence, select Sign Out from the Account dropdown menu in the upper right corner of the Relyence header.