Relyence User Guide
The Relyence Cloud Solution
The Relyence Cloud Solution
Registering
To start using the Relyence Cloud solution, your first step is to Register and create a user account.
Once you register, you will have access to all Relyence Products for a completely free 14-day trial period.
To begin the registration process, go here.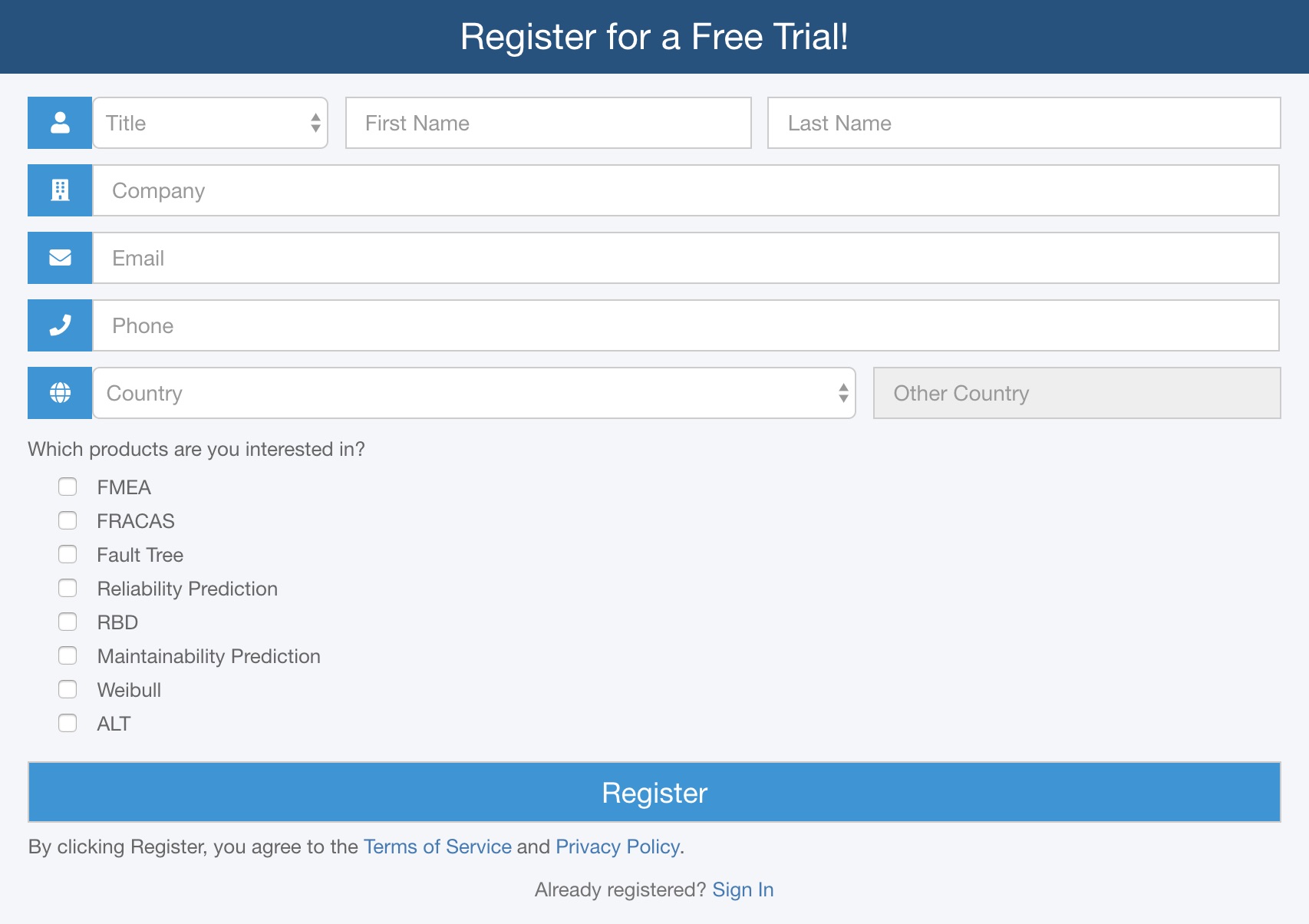 Once you have completed the registration form, click the Register button. You can then proceed to use Relyence.
Confirming Your Email and Setting Your Password
Once registered, you will receive a verification email from Relyence to set your password. The email will contain a link to complete the registration process. Click the link in the confirmation email to bring up the Confirm Your Relyence Account dialog. (Note: Please check your Spam or Junk folder if you do not receive a verification email.)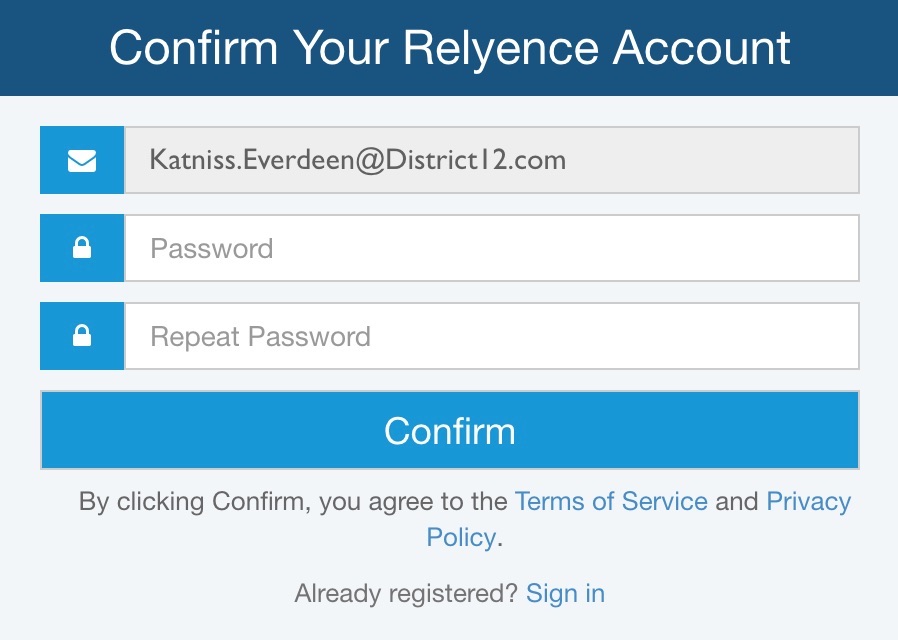 Once you have completed entering your Relyence password, click Confirm.
Signing in
Once you have registered, you can access Relyence any time by signing in. Go here to sign in to Relyence.
Enter your email address and password and click Sign in. If you want your sign in information to be remembered so you do not need to enter it every time you access Relyence, select the Remember me checkbox.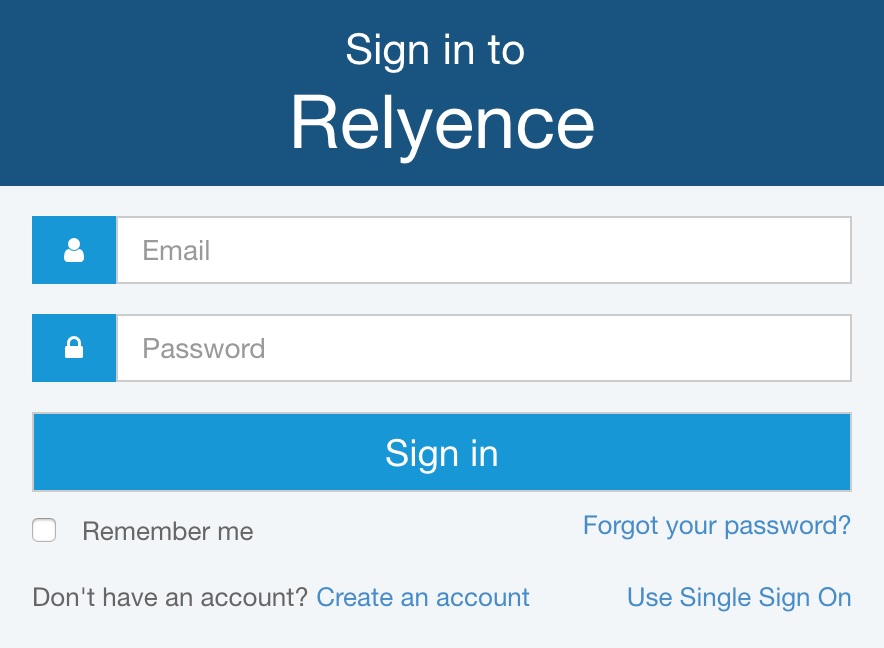 Using Single Sign On (SSO)
Note: SSO requires setup by your system administrator in conjunction with Relyence Corporation. If you have questions about SSO, please contact your Relyence Administrator.
If your organization is using SSO (Single Sign On), click Use Single Sign On. The SSO dialog appears: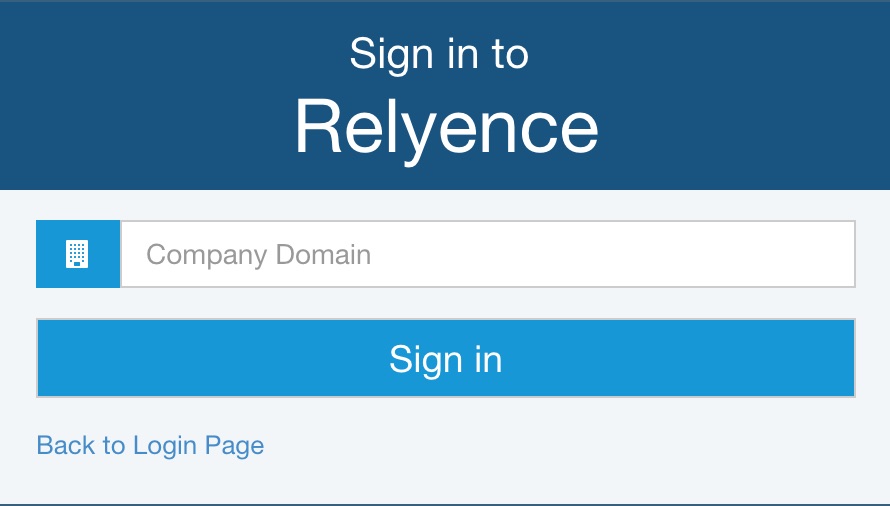 Enter your Company Domain and click Sign In.
You will then be redirected to your company portal to log in. Log in using your user credentials. Once your user information is validated, Relyence will open.