Reliability Analysis Software for the Aerospace Industry
When it comes to the aerospace industry, safety is paramount. As we all know, the reliability of aircraft corresponds directly with the safety of hundreds, if not thousands, of people both in the air and on the ground. For this reason, organizations responsible for manufacturing airplanes, as well as those tasked with the safety, maintenance, and repair of those planes, have to be vigilant with both regulated and internal compliance requirements.
Relyence recognizes the importance of reliability analysis software for civil, commercial, and military aviation applications. In the aerospace sector, we have a firm commitment to providing the best-in-class toolset to streamline aircraft component reliability analysis. Our solutions — which include Fault Tree, FMEA, FRACAS, RBD, Reliability Prediction, Maintainability Prediction, Weibull, and ALT — can all be used individually or in one integrated platform.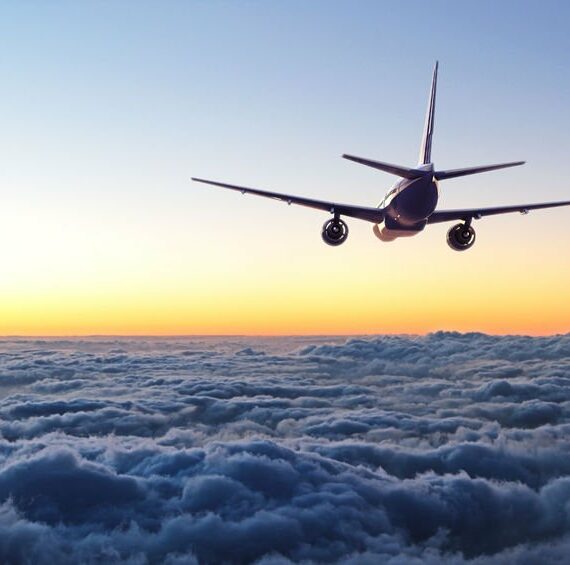 The Value of Aircraft Component Reliability Analysis
According to the National Transportation Safety Board, in 2015, there were 1,282 accidents involving civil aviation in the U.S. Of those accidents, a total of 238 involved fatalities, resulting in 406 deaths. And when you consider that system component failures were among the top six leading causes of fatal general aviation accidents between 2001 and 2016, it's clear that ensuring all aircraft components are of the highest quality is of the utmost importance.
As such, component reliability modeling and aircraft component reliability analysis are critical to airplane safety. First and foremost, when performed properly, they can play a significant role in keeping human lives safe and preventing any other damages associated with aircraft failure. Second, when it comes to ISO (International Organization for Standardization) aviation reliability standards analysis, they can help you pinpoint vulnerabilities you can address to ensure compliance. Finally, ISO aerospace standards analysis can help you meet your own internal criteria regarding reliability and quality.
The Relyence Lineup – Delivering Better Tools for Better Results
Whether conducting FMEAs, utilizing FRACAS, performing Fault Tree Analysis, or completing Reliability Predictions, professionals tasked with aircraft component reliability analysis are well served by the entire Relyence suite of products. In addition, while the following tools work perfectly as stand-alone products, our integrated platform — the Relyence Studio — supports accurate and efficient data flow from product to product.
Our analysis tools include the following quality Relyence products:
Relyence FMEA

:

Perform any kind of analysis you need, from design and process FMEAs to piece-part FMECAs and customized configurations. Plus, you can choose from included templates that support popular standards such as MIL-STD-1629A.

Relyence FRACAS

: Count on one software solution for all of your Failure Reporting, Analysis, and Corrective Action System needs. From test failures and compliance issues to audit reporting and safety concerns, our FRACAS solution can be used with one of our built-in templates or as a totally customizable tool.
Relyence Fault Tree: With our Fault Tree Analysis tool, you can construct FTA diagrams that are accessible, accurate, and easier than ever before to create. Our powerful probability calculator also gives you the mathematical support you need to have full confidence in your calculations and simulations.

Relyence Reliability Prediction

: In full compliance with some of the most demanding prediction analysis standards including MIL-HDBK-217, our Reliability Prediction software is highly functional and enhanced with a long list of extra features. They include libraries of component parts, custom reports, what-if analyses, and dashboard overviews.

Relyence RBD

: Confidently model complex systems with our RBD software that allows you to analyze systems with redundancies. Plus, our powerful mathematical engine allows you to compute a broad range of metrics with accuracy and speed. Reliability block diagramming has never been so intelligent, efficient, and easy-to-use.

Relyence Maintainability Prediction

: If your job requires you to compute MTTR and other vital metrics related to maintenance activities, our Maintainability Prediction software is for you. With full support for widely accepted standards like MIL-HDBK-472, your work is organized in a compliant, accurate, and timely manner. For even further efficiency, our software is supported by a complete data library to augment your data entry and calculations.

Relyence Weibull

: For life data analysis, our Weibull software is the complete solution you're looking for. It offers fast data entry and results so you can quickly determine increases and decreases in reliability — as well as outlooks for the future. In addition, our Weibull software can quickly illustrate your results in customizable interactive charts for maximum visualization.

Relyence ALT

: If you perform accelerated life testing, Relyence ALT enables you to capture your life test data and perform comprehensive analytics to provide lifetime metrics. Using the stress data obtained from accelerated life tests, Relyence ALT allows you to accurately forecast product performance and ensure your products meet their reliability goals.

Relyence Studio

: Integrated efficiency doesn't get any better than the Relyence Studio. Our integrated platform offers seamless, anytime, anywhere access to our entire suite of software solutions so your reliability objectives are fully met in a professional, compliant, and user-friendly manner.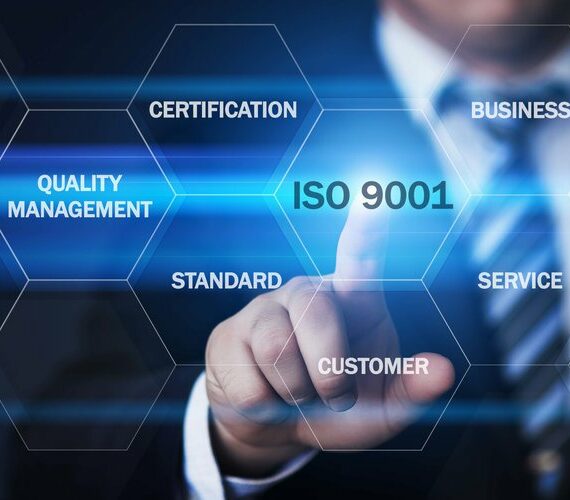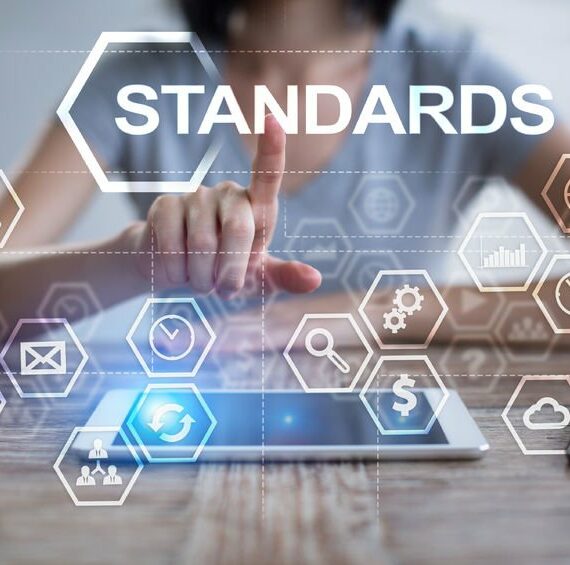 Aerospace Reliability Standards
Quality control and reliability standards form an integral part of the successful design, manufacture, and assembly of aircraft and aerospace components. For the ultimate in the ease, accuracy, and integration of these standards into the work conducted by aerospace and reliability engineers, the Relyence Platform is intuitively designed to incorporate industry-leading standards. In addition, it supports customizable interfaces to meet the needs of even the most demanding projects.
Some of the most common aerospace industry standards the Relyence Platform supports include:
MIL-HDBK-217: The Military Handbook: Reliability Prediction of Electronic Equipment — or MIL-HDBK-217 — establishes uniform standards for the reliability of electronic components and systems primarily used by the military. However, since so much of the electronic equipment used in modern aircraft is of a mission-critical nature, MIL-HDBK-217 also plays an integral role in helping the aeronautics industry produce robust electronic devices.
MIL-STD-1629: MIL-STD-1629A is the standard for FMECA (Failure Mode, Effects, and Criticality Analysis). FMECA is a methodology used to evaluate and assess all potential system failure modes, the resulting effects and possible causes of those failure modes, and ultimately eliminate, reduce, or mitigate the failures deemed most critical.
MIL-HDBK-472: Proper maintenance of aircraft is of supreme importance for today's aerospace industry, which is why MIL-HDBK-472 — concerned with maintainability prediction — is so useful. Incorporated into robust maintenance schedules, MIL-HDBK-472 can help engineers and technicians take appropriate maintenance actions before a fault is likely to occur.
Benefits of Using Relyence as Your Reliability and Maintainability Analysis Platform
There are several key benefits to choosing Relyence as your aerospace standards analysis software:
Compliance: Relyence meets the needs of your compliance requirements. From supporting all the most relevant Reliability Prediction standards, including MIL-HDBK-217, 217Plus, NPRD, and ANSI/VITA 51.1, to built-in compliance-based MIL-STD-1629 FMEA templates, to complete support for MIL-HDBK-472 for Maintainability Predictions, Relyence is the toolset of choice in the aerospace sector.
Choice of hosting options: Select the hosting option that makes the most sense for your organization — the Microsoft Cloud, a private cloud, or on-premise behind your own firewall
API Support: Need to interface to other systems? Relyence's robust API (Application Programming Interface) is available to allow you to connect and transfer data to and from systems as needed.
Dashboard Overview: Relyence's powerful Dashboards provide a high-level overview to keep you apprised of critical system metrics at a glance. Single click drill-down enables you to quickly view underlying data for an in-depth analysis.
User Roles and Permissions: Relyence's user and group roles can be established and modified as needed based on your preferences.
Training: Designed with user-friendliness in mind, our tools allow you to start using them immediately — without any instruction or training. Or, if you prefer, we offer a wide range of training options to get the most out of your Relyence package.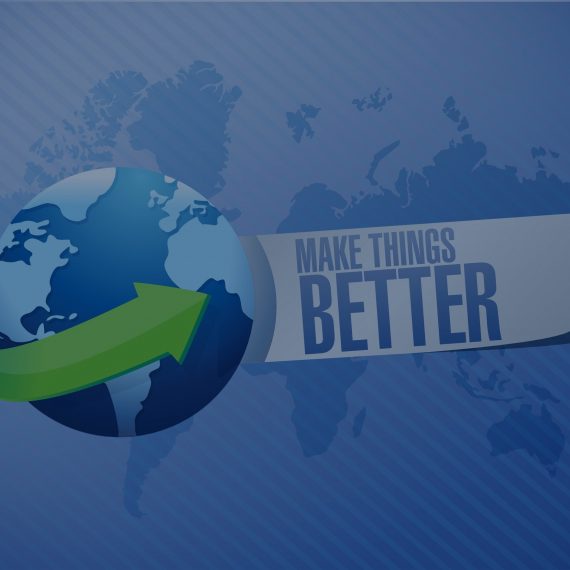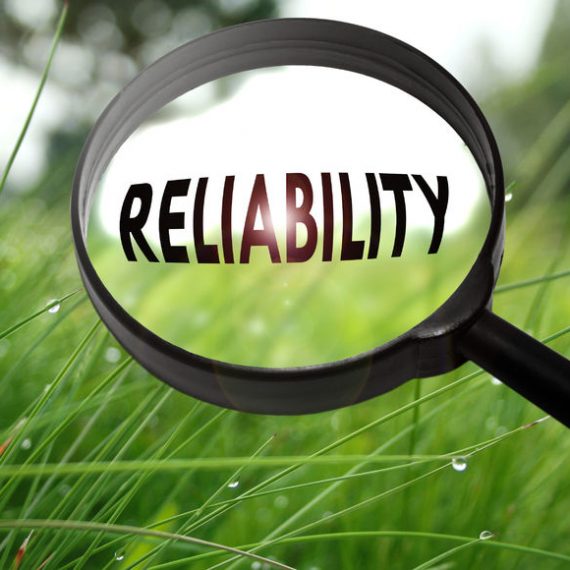 What to Look for in Reliability Analysis Software for the Aerospace Industry
In addition to all the features included in the entire Relyence suite of reliability analysis software, our products serve aerospace manufacturers particularly well for the following reasons:
Technical support: Our support for our products is second-to-none. When you choose a Relyence product, you receive best-in-class technical support, so you get everything you want out of your investment. This factor is crucial for aerospace project managers and quality control experts who are typically parts of larger teams with oftentimes tight deadlines that can't afford to be missed due to technical issues.
Risk management: With better quality reliability analysis comes a reduction in your company's exposure to risk. In the aerospace industry, this benefit helps build trust in your organization, which is as important as the quality of the parts and components you supply to your clients.
Streamlined processes: Workflows become more efficient when the software tools you're using encourage streamlined processes. Choose Relyence products, and reduce your time spent doing tedious tasks that can result in miscalculations. Put it all together, and when aerospace engineers can count on accurate results in a timely manner, critical failures can proactively be identified — which is the gold standard every aerospace organization strives for.
What Our Customers Say About Us
Wow. Without a doubt this is the best service I've ever had from any company!

We're really impressed with the FTA capabilities and the API integration that's already available.

10/10!

Once again, Relyence Rocks…even on Fridays!  Love y'all!

I am very impressed with Relyence platforms and its capabilities, and I am impressed with its features and how convenient it is to use for Reliability Prediction.

The Knowledge Bank incorporated within the software has drastically cut the time it takes to create our shell PFMEA's. If its D&PFMEA's you need to create, this is the software that you need.

I would give Relyence a 10 for the near perfect service I have received.

Comprehensive and easy to use.

Wonderful software. Easy to use.

10/10 for both the products and services. Easy, accurate, great support. Never too busy to take my call and answer my questions.

The interactions have been excellent! I am VERY happy with the response times for when I have had questions about product capabilities.

The customization feature for the FMEA module makes this tool superior to all other systems. I can't say enough about the excellent customer service and availability of the team.

This software is an absolute game changer and has significantly improved the way we connect to Reliability software companies: user-friendly interface, sales and support team, and comprehensive functionality.

10 out of 10. Support is always very good.
Subscribe to our eNewsletter
In addition to providing top-notch products, our dedication to delivering an outstanding customer experience is unparalleled. That's why we encourage you to reach out to us with questions. And, please subscribe to our eNewsletter to keep up-to-date with what's happening in reliability in the aerospace sector.
Relyence Advisor: Tools & Tips for the Reliability and Quality Professional
Note: You can unsubscribe at any time.
We offer a no-hassle, no-obligation trial of our full software analysis tool suite.