Reliability, Quality, and Safety Analysis for Consumer Products
Today's consumer has an almost endless array of choices when it comes to purchasing the products they use daily. The amount of high-tech equipment we've come to depend on in our daily lives is amazing and almost unimaginable not all that long ago. Add to that how products such as household appliances have become more technical as well – we've got "smart" washers and refrigerators along with our cellphones and wearable tech.
Alongside this explosion, we've also entered into the new arena of product review dominance. More than ever before, consumers rely on product ratings and reviews from a wide range of sources when making their purchases. So while cost is still an important factor, product reliability and quality have become a critical, if not instrumental, part of purchasing decisions for consumer products. And this is where Relyence steps in – allowing you to make sure your products attain and maintain reliability and quality in order to ensure their success.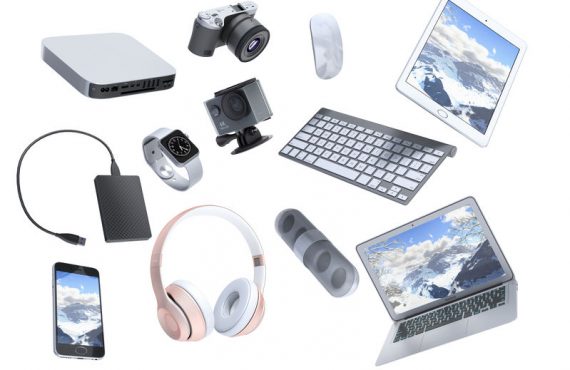 Reliability is Vital for the Consumer Product Industry
In a study on consumer perception on durable goods, the importance of reliability in consumer products is notable. The study evaluated the importance of purchasing factors over 18 varying product categories, such as clothing, toys, appliances, sports equipment, electronics, and cars. The factors considered included brand and appearance, as well as reliability. As noted in the study, "Reliability was found to be an 'extremely important' factor for all the products categories in which it was surveyed." While clearly other factors, such as price were still noted as "very" important, reliability was the standout factor in purchasing decisions.
Consider how often consumers rely on product reviews for purchasing decisions. Rating factors – number of stars, numerics ratings, etc. – are not only of utmost importance, but are widely based on consumer perceptions of product reliability.
To ensure your consumer products meet the standards your customers expect, it is vital to make sure your products are reliable. That is where Relyence steps in. Relyence provides the software tools you need in order to evaluate product reliability throughout your product lifecycle: from design to distribution.
Reliability Analysis Software Tools for the Consumer Product Industry
Consumer product manufacturers can look to Relyence reliability analysis software tools to ensure their products, as well as their manufacturing processes, are efficient and reliable. Relyence offers products designed to work on their own or as an integrated suite to help you meet reliability and quality goals. Our tools include: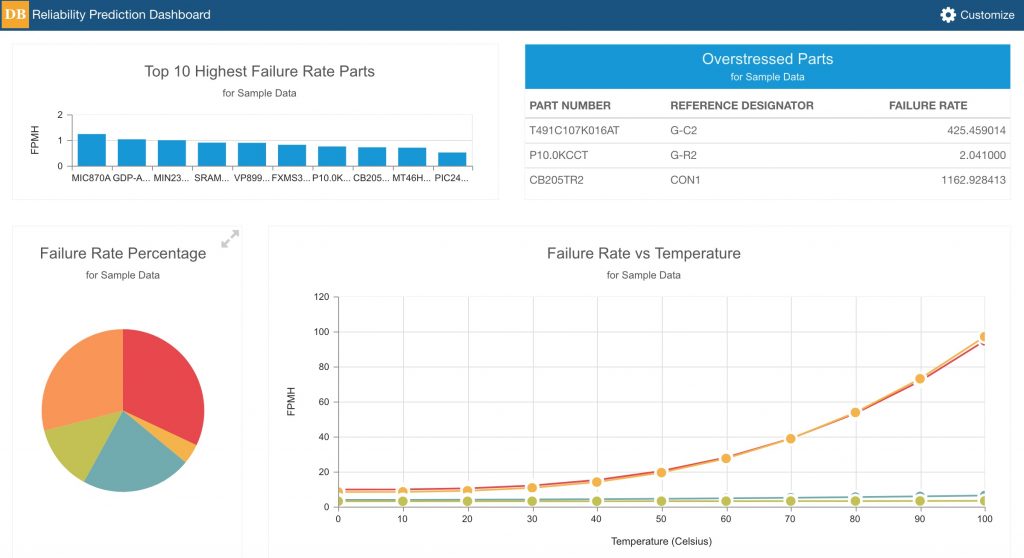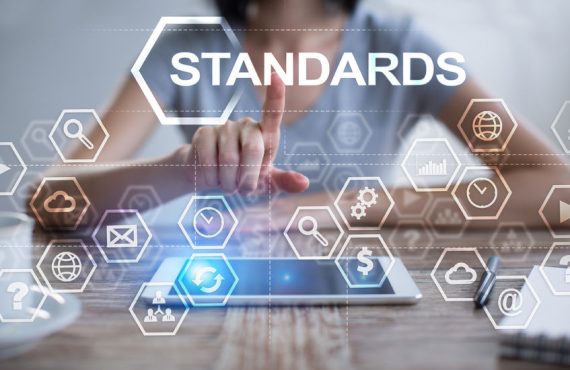 Commonly Used Reliability Standards and Requirements for Consumer Products
There are an array of standards that provide a baseline for reliability analysis for consumer products. Most of these standards are not specific to the consumer product industry, but are used across a broad range of industries due to their widespread acceptance and proven effectiveness.
AIAG & VDA: The FMEA Handbook, published by the AIAG (Automotive Industry Action Group) and VDA (Verband der Automobilindustrie, or the German Association of the Automotive Industry), defines the Action Priority approach for risk assessment, and is accepted across industries worldwide.
SAE J1739 & ARP5580: The Society of Automotive Engineers (SAE) FMEA guidelines were developed for the automotive industry in conjunction with DaimlerChrysler Corporation, Ford Motor Company, and General Motors Corporation. The SAE FMEA standard and its RPN (Risk Priority Number) approach to risk assessment is accepted across many industries, including the consumer product sector, for performing failure mode and effects analyses.
ISO and ANSI: ISO 9001 and related quality standards such as ISO/TS 16949, and ISO 14001 are some of the standards most commonly accepted and adhered to in the consumer product sector. ANSI standards, such as ANSI/VITA 51.1, provide guidelines for reliability and quality measures.
Six Sigma: Six Sigma quality practices and procedures are often used by consumer product manufacturers to provide effective and proven quality control measures.
Telcordia: Telcordia SR-332 provides hardware and electronic device reliability prediction procedures that were developed with support and input from major commercial organizations. Designed initially for use in the telecom industry, this reliability prediction standard is used throughout an array of industries, including consumer products, due to its wide applicability.
MIL-HDBK-217: MIL-HDBK-217 is broadly accepted and a widely used standard for reliability prediction analysis. Through developed for use in the defense and military sectors, it is the most commonly used reliability prediction standard across all industries. Due to its long history and breadth of electronic devices supported, it remains the standard for MTBF and failure rate prediction analyses.
The Relyence reliability analysis platform is designed and developed to work with all these standards, as well as many others. The powerful customization capabilities built into Relyence also ensures that our tools can be adapted to suit your unique needs, requirements, and processes.
Recognized Benefits of Using the Relyence Reliability Toolset
Relyence provides a host of benefits to help you achieve your reliability goals:
Browser-based: Our products are all browser-based – meaning no IT requirements, no install, and no hassle. Plus, you can access our tools from any browser at any time.
What-If? analysis: Our What If? analysis capabilities allows you to evaluate the trade-offs of different designs, which can help you make better business decisions.
Customizable dashboards: Dashboards provide a high-level overview of all your reliability metrics and processes. Dashboards can be as high-level or as detailed as you prefer, and include drill down capabilities for insight into the underlying data.
Easy integration: Consumer product manufacturers rely on a number of software tools for everyday business needs. The Relyence platform is built to integrate seamlessly with other tools, so you can integrate reliability analysis into your processes with maximum efficiency.
Easy to learn and use: The streamlined elegance of the Relyence toolset is one of that factors that have made the Relyence brand synonymous with ease-of-use and intuitive design.
Range of tools: No matter what analysis technique you prefer to use for reliability evaluation, Relyence has a software tool to help. And, you can combine multiple tools in one interface for a comprehensive reliability platform.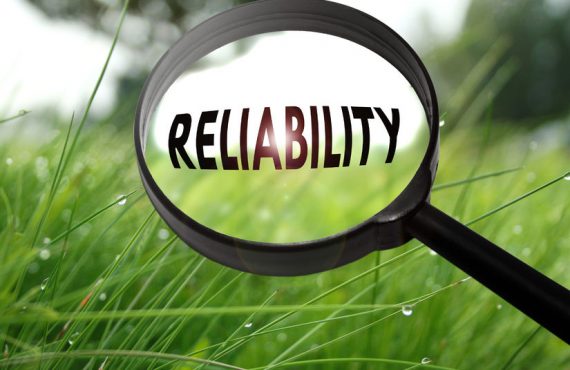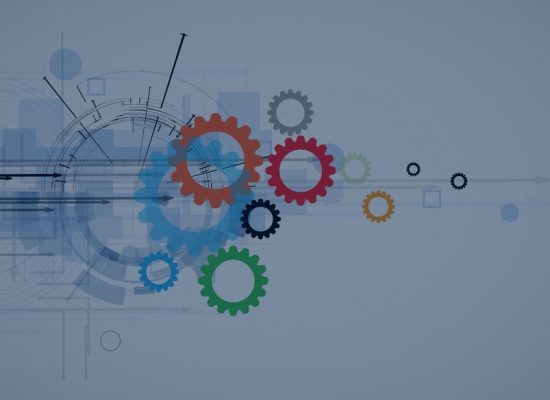 Key Features to Look for When Evaluating Reliability Analysis Software for Consumer Products
Consumer product companies face a new landscape of high user expectations, competitive environments, and regulatory requirements. If you are looking for a reliability and quality toolset to manage these needs, the following factors are important considerations:
Core capabilities: Your reliability analysis software needs to perform a number of core tasks, including integrating industry-specific compliance standards, in a quick and easy manner. Even complex tasks should be easily learned and quick to repeat. This is where Relyence shines: our tools uniquely combine an intuitive design with sophisticated calculation engines and high-tech capabilities.
Up-to-date technology: You want your reliability analysis software to feature up-to-date technology to ensure convenience and longevity. With browser-based accessibility and support for mobile devices, Relyence software is equipped to meet the needs to today's versatile, mobile, and distributed teams.
Knowledgeable and responsive support: To ensure you get the most out of your software, look for a product that comes with strong support services. The complete Relyence suite of reliability and analysis tools is supported by our skilled training and technical specialists. With Relyence, you get a partner in reliability.
Continual product improvement: Your reliability analysis software should continue to innovate and provide improved features over time. At Relyence, we listen closely to customers' suggestions for improvement. And we have an unmatched track record for continual product updates and improvements.
A full software suite: Though you may only use one type of reliability analysis now, it's important to leave room for development. When you choose software from a provider that offers a full software suite, you can expand the tools you use as your needs evolve.
Customization: Make sure your software reliability tool suite meets your needs and you do not have to change or adapt for restrictions of the software. You want not only built-in customization features, but an implementation team that can provide support tailored to meet your requirements.
What Our Customers Say About Us
Through Relyence's suite of tools, companies can instill a culture of excellence and continuous improvement, which are the hallmarks of successful ISO management systems.

Outstanding overall interaction. Typically change is not welcomed in my organization and in this case it's been an amazing transition.

10 out of 10. Support is always very good.

This software is an absolute game changer and has significantly improved the way we connect to Reliability software companies: user-friendly interface, sales and support team, and comprehensive functionality.

The customization feature for the FMEA module makes this tool superior to all other systems. I can't say enough about the excellent customer service and availability of the team.

The interactions have been excellent! I am VERY happy with the response times for when I have had questions about product capabilities.

10/10 for both the products and services. Easy, accurate, great support. Never too busy to take my call and answer my questions.

Wonderful software. Easy to use.

Comprehensive and easy to use.

I would give Relyence a 10 for the near perfect service I have received.

The Knowledge Bank incorporated within the software has drastically cut the time it takes to create our shell PFMEA's. If its D&PFMEA's you need to create, this is the software that you need.

I am very impressed with Relyence platforms and its capabilities, and I am impressed with its features and how convenient it is to use for Reliability Prediction.

Once again, Relyence Rocks…even on Fridays!  Love y'all!

10/10!

We're really impressed with the FTA capabilities and the API integration that's already available.

Wow. Without a doubt this is the best service I've ever had from any company!
Subscribe to Our eNewsletter
In addition to providing top-notch products, our dedication to delivering an outstanding customer experience is unparalleled. That's why we encourage you to reach out to us with questions. And, please subscribe to our eNewsletter to keep up-to-date with what's happening in quality and reliability in the consumer products sector.
Relyence Advisor: Tools & Tips for the Reliability and Quality Professional
Note: You can unsubscribe at any time.
Request a Free, No-Obligation Trial
In addition to providing superior products, we also deliver an outstanding customer experience. That's why we encourage you to contact us with any questions; sign up for a free, no obligation-trial; or request a free quote today. Remember: Relyence is committed to helping you meet your reliability goals.