Risk Analysis & Reliability Software for Medical Devices
Professionals involved in the creation and maintenance of medical devices know that the medical sector has many unique requirements — not the least of which is the mitigation of risks from the manufacturing phase through the end use of those devices.
Medical device manufacturers are concerned not only with FDA regulations and international compliance issues, but also with the elimination of both human and procedural errors. Through the use of Failure Mode and Effects Analysis (FMEA), medical device Fault Tree Analysis, Reliability Prediction,

RBD

, and other comprehensive reliability software tools, today's product managers and quality engineers can better mitigate equipment and operational failures that could otherwise expose patients to harm — and organizations to liability issues.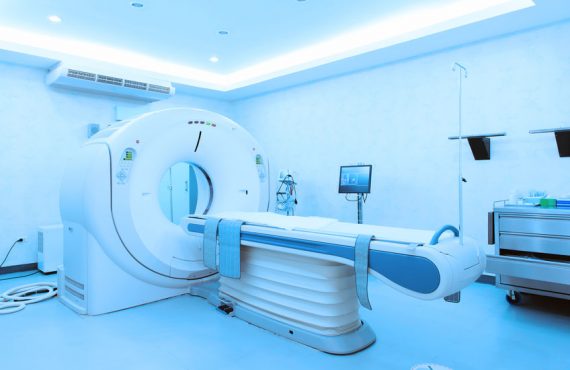 Risk & Reliability Software is Vital in the Medical Device Industry
The importance of risk and reliability management in the medical sector is vital, especially in light of today's push to provide excellent healthcare at an affordable cost. From reusable blood pumps and autoclaves to disposable scissors and safety syringes, risk management and reliability software tools help medical device designers and manufacturers identify problems long before they become an issue on the manufacturing floor or in the surgical theater.
First and foremost, risk and reliability tools enable medical device manufacturers the ability to evaluate their device's performance during all phases of the product lifecycle. Performing analyses during the design phase can be especially helpful in addressing problems prior to development and manufacture, when product design changes become increasingly expensive. Software tools also offer the ability to fully track and manage defects during testing, production, and deployment. Lastly, well-designed tools enable organizations to retain lessons learned through a product cycle and apply that knowledge to next-gen products.
Additionally, with the right reliability analysis software for medical devices, today's leading companies can explore a wide range of options to aid in the production of reliable and safe products. For example, the feasibility of producing disposable surgical instruments that were once manufactured as reusables could be analyzed. In this case, the reduction in costs due to the elimination of transportation and storage and reduction in patient risks due to sterilization can be evaluated.
The Relyence Studio Software Suite: Ensuring Reliability and Quality
It's interesting to note that in an industry with a net value in excess of $140 billion and a U.S. market share of approximately 40 percent, 80 percent of U.S. medical device organizations employ fewer than 50 employees. Moreover, many of those companies are startups. Also, with life expectancies and patient expectations on the rise, this is one industry that's looking at an extremely bright future for both medical devices' adoption and expansion.
These facts highlight two crucial considerations for the medical device sector. First, to remain competitive, medical device companies need to remain focused on reliability, quality, and safety, as a misstep in any of these areas can be disastrous for a small company or startup. Secondly, quality and cost-effective risk and reliability analysis tools are a requirement. An off-the-shelf toolset for analysis is crucial so that manpower is not wasted on creating internal, inefficient tools. Also, the tools employed must be easy-to-use and customizable so that they can be used by any team member. For small companies and startups, tools must also be able to handle the growth and evolution that these organizations will experience.
Some of the Relyence risk and reliability software tools commonly used in the medical device sector include:
Relyence FMEA: Failure Mode and Effects Analysis (FMEA) has broad usage throughout the medical device industry. Whether performing

DFMEAs

,

PFMEAs

,

FMEA-MSRs

, or

FMECAs

, our software FMEA for medical devices offers a powerful framework for risk management for medical devices. Also supporting PFDs (Process Flow Diagrams), CP (Control Plans), and DVP&R (Design Verification Plan and Report), Relyence FMEA combines all the elements of your FMEA process in one solution. Plus, Relyence FMEA's

Knowledge Bank

TM is a standout feature that is often cited as a must-have.
Relyence FRACAS: Failure Reporting, Analysis, and Corrective Action Systems help you to track and manage your process for corrective action. Whether looking to track and manage problem reports, complaints, audit findings, test results, or any issue of concern, Relyence FRACAS/CAPA offers a comprehensive and customizable platform for effective incident handling from initial report through to close-out.
Relyence Fault Tree: Fault Tree Analysis is a widely accepted technique for risk management for medical devices. Using Boolean logic to create fault tree diagrams, you can either quantitatively or qualitatively evaluate the probability your high-risk events. Our medical device fault tree analysis software couples an easy-to-use diagramming front-end with a powerful and accurate computational engine to provide a wide array of risk metrics.
Relyence Weibull: Weibull Analysis, or Life Data Analysis, allows you to analyze your life data in order to predict trends. This versatile tool can be applied to a sample of failure data in order to provide product lifetime forecasts.
Relyence ALT: Accelerated Life Testing Analysis provides a way to analyze stress data obtained from accelerated life tests. ALT analysis can analyze the information from these high stress tests to assess performance in normal operating conditions, as well as predict if a product will achieve its lifetime reliability goals.
Relyence Reliability Prediction and RBD: Reliability Prediction analysis computes failure rate and

MTBF

(Mean Time Between Failures) based on the electromechanical components of your medical devices. Coupled with Relyence RBD, you can model your most complex devices, such as those utilizing redundancy, for complete reliability analysis of your medical devices.
Relyence Studio: Our integrated product suite combines our analysis tools in one complete toolset for ultimate flexibility and data sharing. You can configure your Relyence Studio suite to include the Relyence products that you use and add on modules at any time.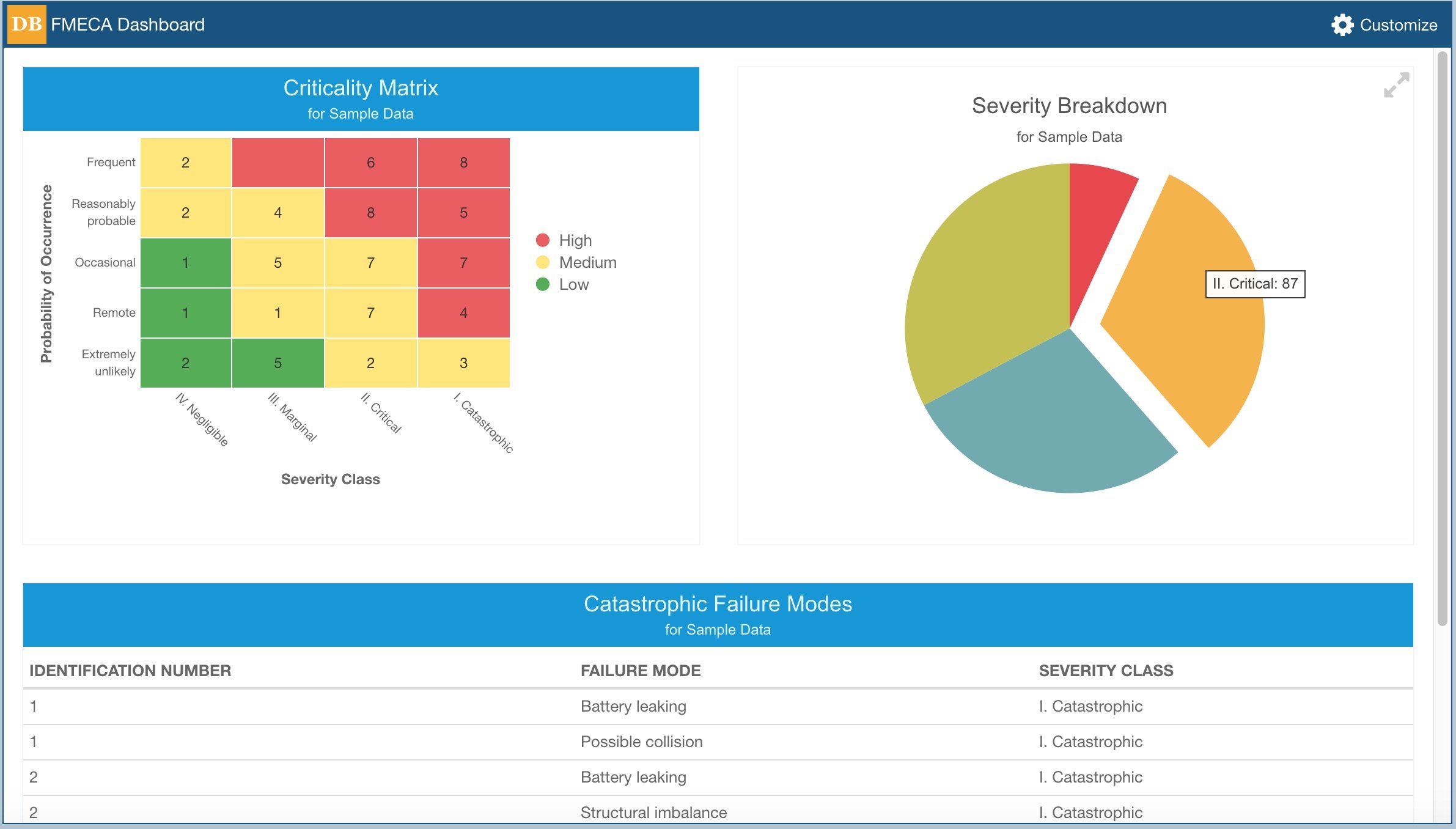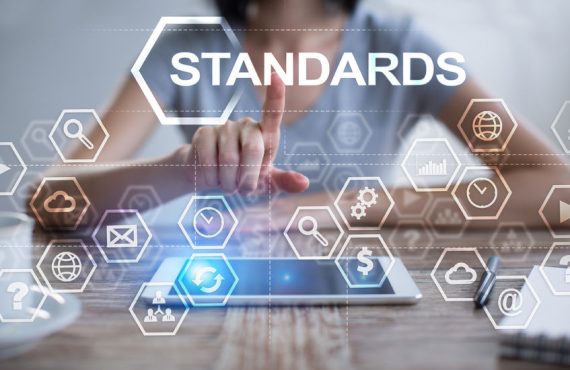 Reliability Standards for Medical Devices
For medical devices intended for use in the United States, the U.S. Food and Drug Administration's standards are of the utmost concern to manufacturers. Of course, the type of device being manufactured will determine which standards from a specific agency or agencies it must adhere to. For instance, in situations where a device emits electronic radiation — such as in the case of X-ray machines, medical lasers, and ultrasound equipment — a further agency like the FDA's Center for Devices and Radiological Health might also issue standards. Additionally, because medical devices can range from simple — such as tongue depressors — to complex — such as microchip-controlled pacemakers — the specific standards that apply to each device can vary widely.
Some standards used by companies producing medical devices include:
FDA regulations: There are a number of FDA regulations and guidelines that apply to the medical device industry. These cover a range of standards such as 21 CF Part 820: Quality System Regulation, and other 21 CFR device regulation parts.
ISO 9001: For consistency with the current good manufacturing practices (CGMP's) of the FDA, the International Organization for Standards (ISO) 9001 guidelines are often used as a basis for quality control in medical device production.
SAE J1739, AIAG, and AIAG & VDA: Originally created for the automotive industry, these FMEA standards have broad adoption across a range of industries. They provide methods for organized and controlled risk assessment using Risk Priority Numbers (RPN) and Action Priority (AP), enabling you to focus work on your most critical items.
MIL-STD-1629: Originating with the Department of Defense, this FMECA (Failure Mode, Effects, and Criticality Analysis) standard is employed when a highly-detailed, line item failure analysis is required. MIL-STD-1629 incorporates a quantitative assessment of criticality.
Designed to help meet the compliance and standards of the medical device sector, Relyence software for reliability and quality is the tool of choice for achieving reliability excellence.
Benefits of Using Reliability Analysis Software for the Medical Devices Industry
When you're on the cutting edge of medical device development, you need software tools that meet your demanding requirements. At Relyence, it is part of our mission to design not only comprehensive analysis tools, but software tools that are intuitive, innovative, and use the power of today's technologies.
Behind our powerful and capable tool suite, we have a firm commitment to unparalleled customer service and support. Our knowledgeable and responsive team consistently gets high marks across the board.
While by no means an exhaustive list, some of the key benefits medical device manufacturers enjoy while using Relyence reliability software include:
Power: While Relyence meets the core requirements for your analysis needs, we wrap our tools in an unbeatable set of power-packed features. Relyence offers role-based permissions, customizable workflows, a built-in approval process, team notifications, and complete customization options. Plus, our experienced team has developed a number of Relyence-only unique features: our always-in-syncTM capability keeps your FMEA data efficiently managed, our Knowledge BankTM offers highly beneficial FMEA reusability, and our Action Library with Workflow enables organized and trackable recommended action control.
Integration: Put an end to the time-consuming re-working and re-entering of data with the Relyence Studio of software tools that work together seamlessly. With a new level of software integration among all of your reliability activities, your work can become organized and capable of meeting even the most stringent quality objectives.
Collaboration: When your team members need to work together but aren't in the same location, all Relyence products offer them anytime, anywhere access to their work from the device of their choice, including laptops, tablets, and smartphones. Our completely browser-based solution means no installs and easy access. This is especially helpful with Relyence FMEA for medical devices when a team-centric approach is often used.
Choice of Deployment: Whether you want to use an on-premise installation, a private cloud hosted application, or a cloud hosted solution, the choice is yours.
Support: In addition to our software suite, we also offer a range of support services — including hands-on training, professional services implementation and full access to our resource library as well as our technical support personnel.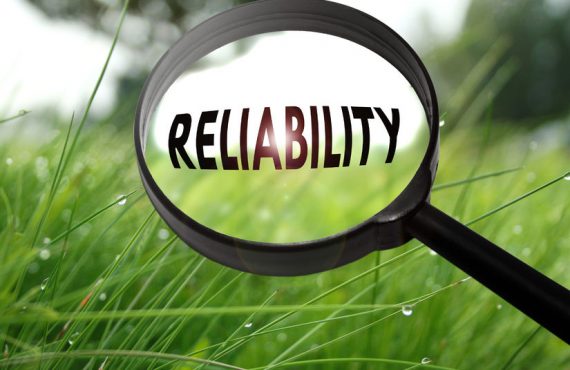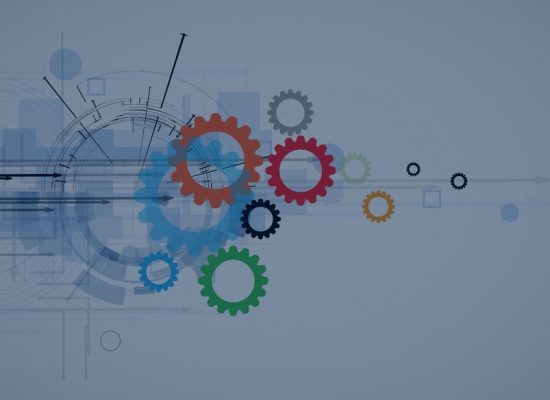 What to Look for in Reliability Analysis Software for Medical Devices
Clearly, for today's medical device manufacturers to remain competitive, they must both comply with regulations and meet market demands. In addition, they must be free to explore the medical innovations and breakthroughs they aim to bring to market through better product development.
The use of reliability analysis software for medical device production plays an integral role in this endeavor. When you are selecting your software tools for reliability and quality management in the medical device industry, some crucial items to consider include:
Core capabilities: Your reliability analysis software must capably handle all the core analysis requirements – implementing standards as defined for compliance, computing the metrics required, and performing complex calculations accurately.
Customization: The product framework should be adaptable and allow you to work the way you choose.
Technologically up-to-date: Make sure tools are not based on outdated, or even deprecated, technologies, but use the best in today's offerings including browser-based interfaces and support for mobile devices.
Flexibility: Reports, user-interfaces, notifications, and other features should be able to be configured to your requirements.
Full suite: Even if you are only using one analysis technique today, recognize that as your organization grows and evolves, you may move to use more advanced analyses in the future. For this reason, look for tool provider that offers a number of products that support different analysis types and that are seamlessly integrated.
Continual product improvements and updates: Methodologies and standards are continually updated and revised. Make sure the tool set you select has a strong track record of being updated and improved.
Expertise: You want someone who listens to your needs, understands your requirements, knows the reliability field, has the experience needed, and works with you to make sure that the end product meets your expectations.
Knowledgeable & responsive support: This hardly needs defining, as we all realize the need for high-quality customer service and support!
We encourage you to put Relyence to the test! We offer a free trial and are here to answer all your questions. Get ready to achieve Reliability Excellence!
What Our Customers Say About Us
10 out of 10. Support is always very good.

This software is an absolute game changer and has significantly improved the way we connect to Reliability software companies: user-friendly interface, sales and support team, and comprehensive functionality.

The customization feature for the FMEA module makes this tool superior to all other systems. I can't say enough about the excellent customer service and availability of the team.

The interactions have been excellent! I am VERY happy with the response times for when I have had questions about product capabilities.

10/10 for both the products and services. Easy, accurate, great support. Never too busy to take my call and answer my questions.

Wonderful software. Easy to use.

Comprehensive and easy to use.

I would give Relyence a 10 for the near perfect service I have received.

The Knowledge Bank incorporated within the software has drastically cut the time it takes to create our shell PFMEA's. If its D&PFMEA's you need to create, this is the software that you need.

I am very impressed with Relyence platforms and its capabilities, and I am impressed with its features and how convenient it is to use for Reliability Prediction.

Once again, Relyence Rocks…even on Fridays!  Love y'all!

10/10!

We're really impressed with the FTA capabilities and the API integration that's already available.

Wow. Without a doubt this is the best service I've ever had from any company!
Subscribe to Our eNewsletter
In addition to providing top-notch products, our dedication to delivering an outstanding customer experience is unparalleled. That's why we encourage you to reach out to us with questions. And, please subscribe to our eNewsletter to keep up-to-date with what's happening in quality and reliability in the medical industry.
Relyence Advisor: Tools & Tips for the Reliability and Quality Professional
Note: You can unsubscribe at any time.
Request a Free, No-Obligation Trial
In addition to providing superior products, we also deliver an outstanding customer experience. That's why we encourage you to contact us with any questions; sign up for a free, no obligation-trial; or request a free quote today. Remember: Relyence is committed to helping you meet your reliability goals.