Reliability Analysis Software for the Defense Industry
The design, acquisition, and operation of products and systems intended for defense applications must understandably meet some of the strictest reliability standards of any industry or sector. When it comes to a mission-critical apparatus, failure of any type can lead to unacceptable and devastating consequences. For this reason, the Department of Defense's (DoD) Reliability, Availability, and Maintainability (RAM) guidelines and the U.S. Military's reliability prediction handbook (MIL-HDBK-217) were established.
With the incredible pace of innovation in the fields of electronics and microelectronics, as well as the increasing adoption of highly sophisticated technology in military equipment, the need for enhancing defense system reliability has never been greater. This is why, for professionals ranging from reliability managers to quality engineers, having the right defense system reliability software tools like the impressive suite of tools included in the Relyence Studio is a prerequisite for success.
Compliance, performance, and ease of access are built into every analysis tool we provide. This means our suite of tools is ready from day one to work intuitively with the teams using them — resulting in a better ROI and streamlined workflow, all while enhancing defense system reliability.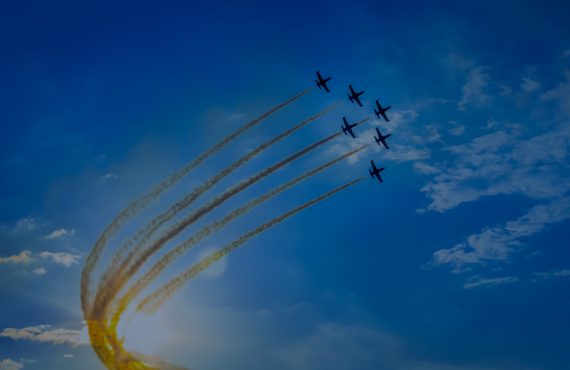 DoD Guidelines Recognize Need for High Reliability, Availability, and Maintainability
It's no secret that the U.S. Military always aims to be superior in its equipment and technology. Yet along with innovation, setbacks and failures occurred when components and equipment were not up to the task at hand. Ultimately, the DoD issued RAM guidelines to "acquire quality products." Yet, even as recently as 2015, the Director of Operational Test and Evaluation (DOT&E) reported to Congress that a mere 38 percent of components and systems "met their reliability requirements."
To successfully meet the requirements of their contracts, defense suppliers need to employ the best and most compliant reliability software package on the market today. This is why Relyence is such a trusted name among today's leaders in the defense sector. To enhance reliability in the military and defense industry, you want software applications that are specifically built to withstand the most demanding challenges of the defense industry. Simply put, you want Reliability Excellence – you want Relyence.
Integrated Defense Systems Reliability Software from Relyence
The Relyence defense system reliability software tool product lineup is designed to help contractors, manufacturers, and suppliers achieve all their compliance, regulatory, and reliability objectives. Our options include:
Relyence Reliability Prediction: This defense system reliability software tool performs fast, accurate MTBF analyses of devices, equipment, and more, supported by a powerful calculation engine and time-saving component libraries. Relyence Reliability Prediction supports a broad range of standards, including MIL-HDBK-217, 217Plus, NPRD, and Telcordia SR-332.
Relyence FMECA: Failure mode, effects, and criticality analysis (FMECA) is a cornerstone of reliability engineering. With Relyence FMEA/FMECA software, your design FMEAs, process FMEAs, and FMECA formats are completely customizable and supported by pre-configured templates, such as those meeting the MIL-STD-1629A standard.

Relyence Maintainability Prediction: 

Maintainability Prediction enables you to improve system performance by evaluating your overall repair and maintenance procedures, allowing you to minimize downtime and maximize system availability of your defense systems. Relyence Maintainability Prediction is based on the worldwide accepted standard for Maintainability Prediction, MIL-HDBK-472, and computes a comprehensive set of metrics, including mean time to repair (MTTR), mean corrective maintenance time (MCMT), mean preventive maintenance time (MPMT), percent isolation to a single replaceable item, Maintainability Index, and much more.

Relyence RCM

: Optimizing maintenance and repair strategies is critical for military equipment. Uptime is of vital importance, but it must be balanced with efficient resource allocation and cost control. Relyence RCM has built-in support for RCM standards including MIL-HDBK-2173 and NAVAIR 00-25-403 which provide guidelines for performing well-organized Reliability Centered Maintenance analyses to create effective maintenance strategies.

Relyence RBD

: Relyence RBD is a comprehensive platform that supports the reliability block diagramming of complex systems, including those employing redundancy. Relyence RBD couples an intuitive diagrammer with a fast and highly accurate computational engine.

Relyence FRACAS

: For best-in-class corrective action process control, there's Relyence Failure Reporting, Analysis, and Corrective Action System software. Whether it's tracking test failures, compliance issues, or safety concerns, Relyence FRACAS is designed with the flexibility to meet all your failure analysis needs.

Relyence Fault Tree

: As one of the most powerful tools on the market, Relyence Fault Tree software allows you to perform precision risk assessments and unavailability analyses based upon proven FTA methodology. It's backed by a visually engaging dynamic fault tree diagrammer and highly accurate computational engine.

Relyence Weibull

: Historical time and failure data can be effectively used to solve critical issues such as the expected life of a product, how long warranty periods should last, and in identifying the root cause of a device failure such as a design flaw, improper maintenance, or a bad production run. Relyence Weibull supports complete Life Data Analysis, enabling you to effectively assess your product performance based on your life data.

Relyence ALT

: Accelerated life tests enable you to capture failure statistics on your products when subjected to a variety of stresses, ranging from temperature, to humidity, and many other environmental conditions. Relyence ALT provides a complete analysis package for making the most of this data. You can assess how your product will perform in normal stress conditions based on accelerated stress data, and the probability that your product will attain its lifetime reliability goals.

Relyence Studio

: For a fully integrated package, our Relyence Studio includes all of our reliability solutions in one central platform built for seamless operation and data sharing. This complete Reliability, Availability, and Maintainability (RAM) analysis tool brings your analyses to a whole new level of organization and clarity.
What's even more impressive is that each individual tool, as well as the entire Relyence Studio of software products, forms a completely integrated reliability and quality control solution that fully meets the demanding needs of defense systems suppliers and DoD contractors. In addition, our fully interactive dashboards and purpose-built software encourage collaboration among your teams so that end results are achieved in less time — and with more input and accuracy from all responsible parties.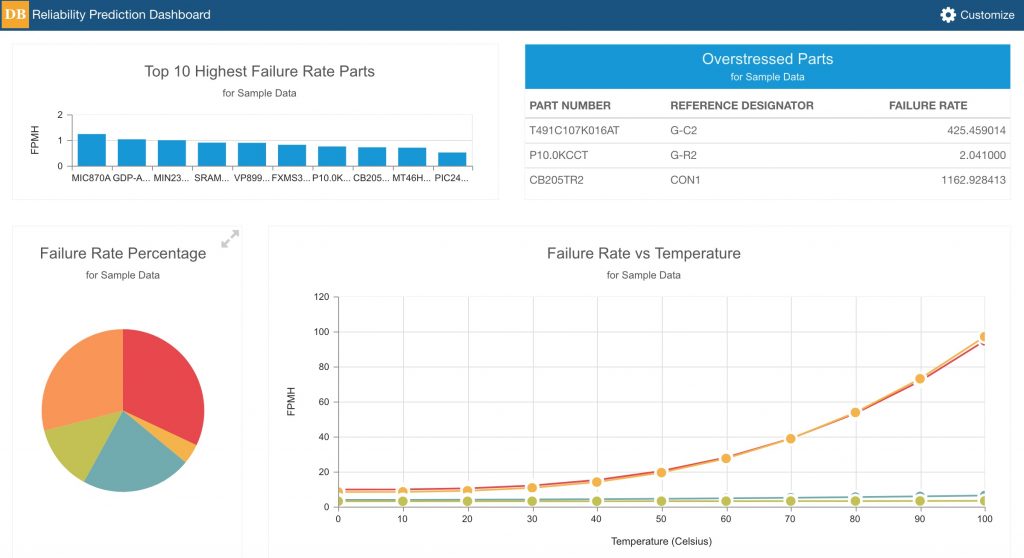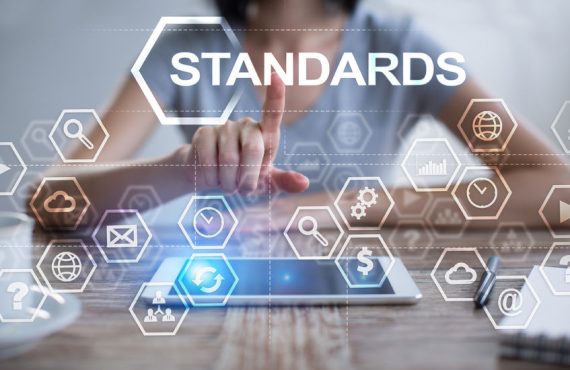 Reliability Standards Used in the Defense Industry
There are several standards utilized throughout the defense sector all with the mission to achieve the highest in reliability and quality goals:
MIL-HDBK-217: MIL-HDBK-217 is the worldwide accepted handbook for reliability prediction analysis. This handbook is the originator of the models for reliability prediction analysis, and is the basis for all prediction standards that have been developed since and are in use today. MIL-HDBK-217 defines the failure rate calculation models for a broad range of electromechanical components, enabling you to effectively calculate and predict the failure rate and 

MTBF (Mean Time Between Failures)

of your products. The most recent revision of MIL 217 is MIL-HDBK-217 F Notice 2. Sometimes, MIL-HDBK-217 is referred to as MIL-STD-217.
NPRD/EPRD: The NPRD (Non-electronic Parts Reliability Data) and EPRD (Electronic Parts Reliability Data) include a library of components and their representative failure data. The data is extensive and represents a wide variety of devices and sources. Adding these components into your reliability prediction analyses allows you to build a complete system model and more accurately assess your product reliability. The most recent editions of these data libraries are NPRD-2016 and EPRD-2014.
ANSI/VITA 51.1: ANSI/VITA 51.1 is a collaborative industry standard that provides recommended modifications to the MIL-HDBK-217 F Notice 2 Reliability Prediction Handbook to reflect more updated failure rate assessments. The ANSI/VITA 51.1 rules, recommendations, and suggestions take into account changes in device technologies, improvements that have occurred over time since the MIL-HDBK-217 F Notice 2 standard was released, and updated data parameters to more accurately model current device quality and performance.
MIL-STD-1629: MIL-STD-1629 is the standard for

FMECA (Failure Mode, Effects, and Criticality Analysis)

. FMECA is a methodology used to evaluate and assess all potential system failure modes, the resulting effects and possible causes of those failure modes, and ultimately eliminate, reduce, or mitigate the failures deemed most critical.
MIL-HDBK-472: MIL-HDBK-472 is the worldwide accepted standard for maintainability predictions. It defines all the elements required to perform a full maintainability prediction analysis including Tasks, Task Groups, FD&I (Fault Detection & Isolation) Outputs, and Maintenance Groups. MIL-HDBK-472 describes how to compute a comprehensive set of maintenance metrics, including mean time to repair (MTTR), mean corrective maintenance time (MCMT), mean preventive maintenance time (MPMT), percent isolation to a single replaceable item, Maintainability Index, and much more.
MIL-STD-2155: MIL-STD-2155, entitled Failure Reporting, Analysis and Corrective Action System (FRACAS), establishes the criteria needed to comply with the FRACAS requirement portion of MIL-STD-785.
MIL-HDBK-2173 and NAVAIR 00-25-403: MIL-HDBK-2173, Reliability-Centered Maintenance Requirements for Naval Aircraft, Weapons Systems and Support Equipment, and NAVAIR 00-25-403, Guidelines for the Naval Aviation Reliability-Centered Maintenance Process, provide guidelines for performing RCM analyses by employing a decision diagram approach for developing optimal maintenance plans.
MIL-STD-785: MIL-STD-785, Reliability Program for Systems and Equipment Development and Production, is a broad standard that offers general guidelines as well as specifics for reliability programs that span the product lifecycle.
MIL-STD-882: MIL-STD-882, Standard Practice System Safety, establishes an accepted baseline for expectations for system safety efforts. The most recent revision of MIL-STD-882 is MIL-STD-882E, though MIL-STD-882D is still often used.
MIL-HDBK-781: MIL-HDBK-781, Handbook for Reliability Test Methods, Plans, and Environments for Engineering Development, Qualification, and Production, includes test methods, plans, and environmental profiles that can be used in reliability testing during any stage of the product lifecycle from development, qualification, and production. MIL-HDBK-781A is the most current version of the handbook.
MIL-STD-499: MIL-STD-499, System Engineering Management, provides the basis for managing systems engineering activities such as negotiating and performance for product delivery. The most recent version is MIL-STD-499A Notice 2.
MIL-HDBK-344: MIL-HDBK-344, Environmental Stress Screening (ESS) of Electronic Equipment, includes procedures for planning and managing the cost effectiveness of ESS programs for electronic equipment. The most recent version is MIL-HDBK-344A.
MIL-HDBK-514: MIL-HDBK-514, Operational Safety, Suitability, and Effectiveness for the Aeronautical Enterprise, includes a framework for system management of aircraft and related items such as support equipment, ground systems, and simulators, to provide safe and acceptable performance during operation.
As you can see, there is a large number of military handbooks and standards available to help guide and assess the reliability, quality, and safety of defense systems. These standards are continually updated and revised as needed, and in some cases replaced. Due to their comprehensiveness, the standards developed for use in the defense sector are often used throughout many industries in order to achieve reliability goals.
Benefits of Using Reliability Analysis Software for the Defense Industry
There are many benefits to using reliability analysis software tools in order to meet your compliance and internal reliability requirements. Some of the unique benefits provided by the Relyence toolset include:
Compliance-based: If your contracts include compliance-based requirements, rest assured that Relyence provides complete support and implementation of the MIL standards and handbooks.
Feature packed: The Relyence toolset offers not just a powerful array of capabilities, but innovative and unique features you will not find anywhere else, such as FMEA always-in-sync, the FMEA Knowledge Bank, FRACAS & FMEA Workflow, Approvals, and Notifications, and much, much more.
Low maintenance: Whether you host your solution locally or in the cloud, we provide updates in the manner that's most convenient to you.
No IT requirements: Unlike other applications, our solutions don't have complicated IT requirements. Cloud-based use only requires a single click, and on-premise use only requires a simple installation.
No training needed: Designed with user-friendliness in mind, our tools allow you to start using them immediately without any lengthy instruction or training.
Money-back guarantee: We're confident about our products. That's why we offer a 30-day money back guarantee — no questions asked.
Put it all together and it should be clear — our commitment to supporting your reliability and quality control work ensures your products and processes are as dependable and trouble-free as possible. And when your client is the DoD, there's no room for second-best solutions. With Relyence, you can count on an industry leader to deliver best-in-class products and service at every opportunity.
Plus, when advancements in technology occur, you can rely on us to provide the solutions you're looking for. Especially for defense contractors who work on the cutting-edge, this factor can't be overlooked when choosing a reliability software provider.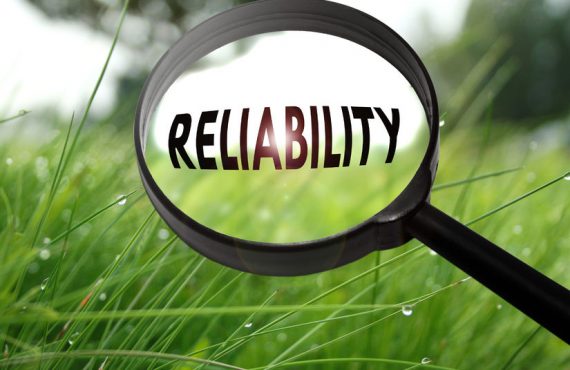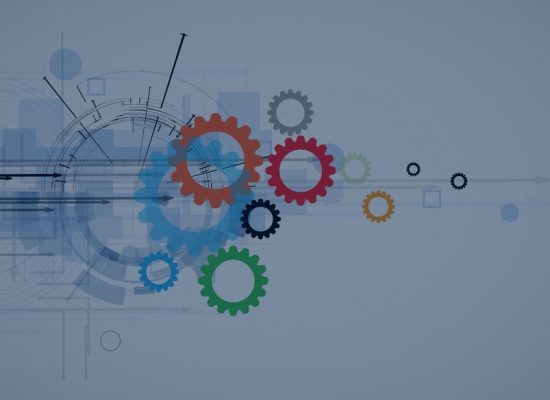 What to Look for in Defense System Reliability Software
In choosing a defense system reliability software, you should keep several considerations in mind. Look for a software tool that has the following features — all of which you'll find with Relyence:
Compliance support: The defense sector is committed to maintaining excellence by adherence to a number of standards that delineate the processes and procedures for achieving reliability, maintainability, and safety goals. For this reason, it is vital to select a toolset that implements and supports your compliance requirements.
Accurate: When dealing with the data and metrics that are crucial to your organization – reliability and safety of your equipment and products – it is imperative that your tools are not just efficient, but are accurate in assessing your reliability measures.
Secure access on the platform you choose: Secure access to your data is always critical, so ensuring that your tools meet your security needs is important. Also, you want the ability to host your reliability software tools in whatever way you chose: whether it is on-premise, on your own private cloud, or as a hosted cloud solution.
Ease-of-use: No matter how technically difficult the underlying methodologies are for reliability evaluation, you want all members of your team to be able to feel comfortable using your reliability software tools. Frustration with software leads to non-use, which can become harmful to any reliability-centric organization. For this reason, easy-to-use, intuitive tools are critical to keeping your team focused on your reliability objectives.
Innovation and power: The first requirement is that your software tools provide the basic features needed for reliability assessment; however, you also want tools that take it to the next level by supporting the core capabilities with a robust feature set for effective and efficient analyses. Just a sampling of some features that provide huge benefits include role-based permissions, workflow, approvals, and notifications for process control, dashboards for high-level overview, data importing, API functions for integration, and a browser-based interface.
Knowledgeable and responsive customer support: The advantages of a well-trained and highly responsive team cannot be overstated. You want someone there to answer the call and capably answer your question.
What Our Customers Say About Us
10 out of 10. Support is always very good.

This software is an absolute game changer and has significantly improved the way we connect to Reliability software companies: user-friendly interface, sales and support team, and comprehensive functionality.

The customization feature for the FMEA module makes this tool superior to all other systems. I can't say enough about the excellent customer service and availability of the team.

The interactions have been excellent! I am VERY happy with the response times for when I have had questions about product capabilities.

10/10 for both the products and services. Easy, accurate, great support. Never too busy to take my call and answer my questions.

Wonderful software. Easy to use.

Comprehensive and easy to use.

I would give Relyence a 10 for the near perfect service I have received.

The Knowledge Bank incorporated within the software has drastically cut the time it takes to create our shell PFMEA's. If its D&PFMEA's you need to create, this is the software that you need.

I am very impressed with Relyence platforms and its capabilities, and I am impressed with its features and how convenient it is to use for Reliability Prediction.

Once again, Relyence Rocks…even on Fridays!  Love y'all!

10/10!

We're really impressed with the FTA capabilities and the API integration that's already available.

Wow. Without a doubt this is the best service I've ever had from any company!
Subscribe to Our eNewsletter
In addition to providing top-notch products, our dedication to delivering an outstanding customer experience is unparalleled. That's why we encourage you to reach out to us with questions. And, please subscribe to our eNewsletter to keep up-to-date with what's happening in quality and reliability in the defense industry.
Relyence Advisor: Tools & Tips for the Reliability and Quality Professional
Note: You can unsubscribe at any time.
Request a Free, No-Obligation Trial
In addition to providing superior products, we also deliver an outstanding customer experience. That's why we encourage you to contact us with any questions; sign up for a free, no obligation-trial; or request a free quote today. Remember: Relyence is committed to helping you meet your reliability goals.