Looking for technical support for your Relyence Product?
There are a number of resources available for finding answers to your questions!

Getting Started Guides
Our Getting Started Guides provide a brief and easy step-by-step walkthrough of each of our Products. These guides will get you up and running with all the key features in minimal time.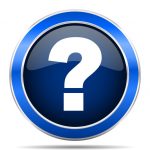 Relyence User Guide
The Relyence User Guide is your reference for using the Relyence reliability software tools. The guide provides a section for each Product: FMEA, FRACAS, Fault Tree, Reliability Prediction, RBD, Maintainability Prediction, Weibull, and ALT.
Each Product section includes a brief introduction to the analysis methodology, a step-by-step tutorial, and details on all the features and capabilities available.
Access the Relyence User Guide

Relyence Videos
The ever-expanding and continually-updated library of online videos are available for free and unlimited use. Our videos are designed to provide you with the information you need to get the most out of the Relyence Products with quick and easy demonstrations.
Or, subscribe to the Relyence YouTube channel to stay up-to-date on all Relyence products, features, and helpful software tips!
Access our Online Video Library

Support Center