Reliability and Quality Analysis Software for the Automotive Industry
In 2016, 268.8 million vehicles were registered in the U.S. Moreover, in 2017, approximately 17.5 million new motor vehicles were produced in North America. These statistics show just how much we rely on our cars, trucks, and other vehicles to get us safely from point A to point B. As a result, auto manufacturers work hard to ensure that their products are not just capable of powerful performance, but also are reliable and safe.
How do auto manufacturers keep their vehicles safe? Clearly, a great deal of testing and analysis is done prior to delivering a vehicle to the showroom floor. While there's a multitude of ways those in the automotive industry ensure safety, many have relied on FMEA, or Failure Mode and Effects Analysis, as a core part of their risk assessment toolset.
Relyence is committed to providing best-in-class reliability analysis software for automotive industry applications to meet the quality and reliability analysis needs of the sector. Our automotive reliability analysis tools — which include FMEA, as well as Fault Tree, FRACAS, RBD,

Weibull

, ALT, Reliability Prediction, RCM, and Maintainability Prediction — can all be used individually or in one integrated platform.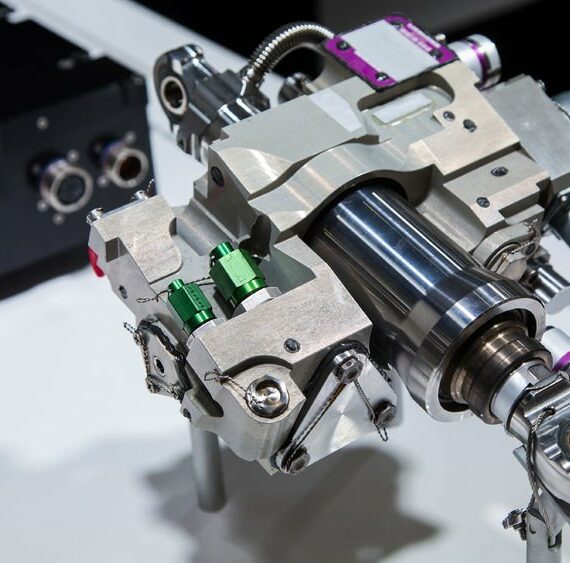 FMEA for the Automotive Industry
Automotive FMEA is a process that helps auto manufacturers uncover all possible reliability and quality issues in a product or process so that they can address them prior to production. In some cases, FMEAs must be done to meet compliance requirements. In other cases, automotive FMEAs are done to meet internal corporate quality and safety objectives. The two go hand-in-hand and ensure that the ultimate goal of producing a safe and reliable vehicle is realized.
A Design FMEA (DFMEA) is performed by breaking down a product, which could be an entire vehicle or a subsystem of a vehicle, into manageable pieces. Likewise, a Process FMEA (PFMEA) is used to analyze a process, such as the assembly of a vehicle. You may break down each function of an assembly line and then perform a line item PFMEA on each one, along with the associated Process Control Plan (PCP) and Process Flow Diagram (PFD).
The second step in the FMEA process is to consider all the possible failure modes of a given item, or all the ways it could potentially fail. Then, each failure mode is evaluated to determine the end results, or effects, of the failures.
Finally, using a risk measurement system, a risk profile of all the failure modes is generated. The risk profile is used to assess which failures pose the greatest risk. Analysts and engineers can then go to work to determine how to detect, mitigate and/or eliminate those failures. The Relyence FMEA software provides tools to effectively manage the FMEA process for companies in the automotive industry.
Reliability Analysis Tools for the Automotive Industry
In addition to FMEA, the industry takes advantage of a variety of reliability analysis tools to ensure automotive safety and reliability standards are met. Some other tools that may be part of your quality and reliability analysis toolset include:
Reliability Centered Maintenance (RCM)

: RCM analysis ensures your maintenance and repair plans are optimized by balancing maximum availability with lowest cost and most efficient use of resources. RCM standards SAE JA1011 and SAE JA1012 offer guidelines for best practices for performing RCM analyses.
Failure Reporting, Analysis and Corrective Action Software (FRACAS): FRACAS tracks and manages your Corrective and Preventive Action (CAPA) process. FRACAS/CAPA software can track issues of any kind from initial reporting to close-out using a variety of process control methodologies such as 8D Problem Solving, DMAIC Improvement Cycle, PDCA (or Deming) Cycle, and Six Sigma.
Fault Tree Analysis (FTA): Fault Tree Analysis software provides for risk assessment using well-established fault tree techniques. Using logic gates and input events to model the probability of high-risk events, you can compute a variety of unavailability and risk metrics for critical system failures.

Weibull Analysis

: Weibull analysis is a methodology for analyzing life data to uncover trends and predict failure profiles. You can predict items such as the probability of a unit operating at a given time, the mean life of a unit, the number of failures expected over a certain period of time, how long a warranty period should last, and much more.
Accelerated Life Testing (ALT) Analysis: Accelerated Life Testing involves subjecting your product to one or more stresses it may experience in its lifetime in order to evaluate product performance. Stress conditions can be a variety of types, such as temperature, vibration, or humidity. Once the stress data has been obtained, ALT analysis techniques enable you to evaluate this data in order to predict and assess product performance over time.
Reliability Prediction: Reliability Prediction software provides complete MTBF analysis based on widely-accepted reliability prediction standards. Reliability Predictions can be used to "design in" reliability in early product development, or later for complete system MTBF assessment. Reliability prediction is also a useful tool for mission profile evaluations, trade-off studies, and What-If? analysis.

Reliability Block Diagram Analysis (RBD)

: RBD analysis is used to model complex systems, including those incorporating redundancy. Using block diagrams coupled with simulation and analytical mathematical techniques, RBD analysis provides an array of reliability and availability metrics.

Maintainability Prediction

: Maintainability Prediction computes a wide array of repair and maintenance related metrics, such as MTTR, to help optimize your maintenance policies and procedures. Based on MIL-HDBK-472, Maintainability Prediction can give you insight into critical metrics such as uptime and availability.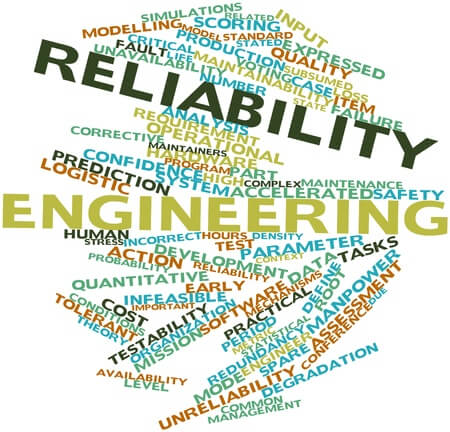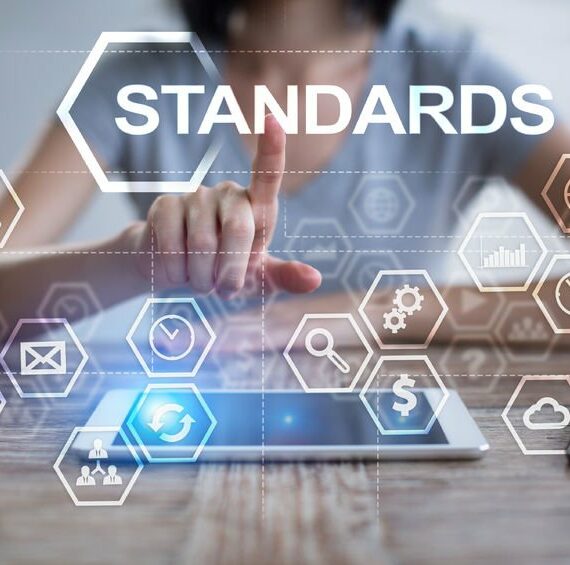 Automotive Reliability Standards
There are several reliability and quality standards in use throughout the automotive industry. The Relyence Platform is crafted to support these standards and was designed for complete flexibility – allowing you to customize your interface to suit your requirements.
A small sampling of standards commonly used in the automotive sector includes:
SAE J1739: This SAE (Society of Automotive Engineers) Recommended Practice was jointly developed by DaimlerChrysler Corporation, Ford Motor Company, and General Motors Corporation. The document describes the FMEA process and offers guidelines on performing FMEAs. It covers

Design FMEAs

(DFMEA),

Process FMEAs

(PFMEA), and Machinery FMEAs.
AIAG: AIAG (Automotive Industry Action Group) offers a complete document, AIAG FMEA, which outlines the FMEA process and its application. Also, the AIAG & VDA FMEA Handbook covers the application of

DFMEAs

,

PFMEAs

, and

FMEA-MSRs

.
SAE JA1011 and SAE JA1012: These complementary standards from SAE, "Evaluation Criteria for Reliability-Centered Maintenance (RCM) Processes" and "A Guide to the Reliability Centered Maintenance (RCM) Standard", provide a valuable framework for performing RCM analyses.
Benefits of Using Relyence FMEA as Part of Your Automotive Reliability Toolset
Relyence FMEA offers a best-in-class solution for automotive FMEAs, supporting the most widely used FMEA standards in the automotive industry. You chose from our built-in automotive failure analysis templates, customize them as you need, or create completely custom Worksheets to meet your unique requirements.
Relyence FMEA was designed and built from the ground up with collaboration and data consistency in mind. Our browser-based application offers access anytime, anywhere so that all your team members have quick and easy access to your FMEA data. We provide user- and group-based permission settings so that you can securely control your process as you desire.
Our power-packed package offers a set of features that are unbeatable:
Support for DVP&R, Process Flow Diagrams (PFD), and Process Control Plans (PCP or CP)

Always-in-sync

™ technology that keeps your FMEA data consistent across all aspects of your analyses
Our unique

Knowledge Bank

™ capability offering data reuse for maximum efficiency
Auto-complete for data consistency across your FMEA Worksheets
RPN (Risk Priority Number) calculations
AP (Action Priority) assessment
A high-level dashboard overview of vital FMEA data with drilldown features
Integration with Relyence RCM (Reliability Centered Maintenance) allowing for well-managed and efficient RCM analyses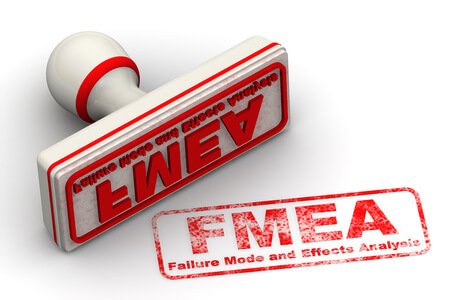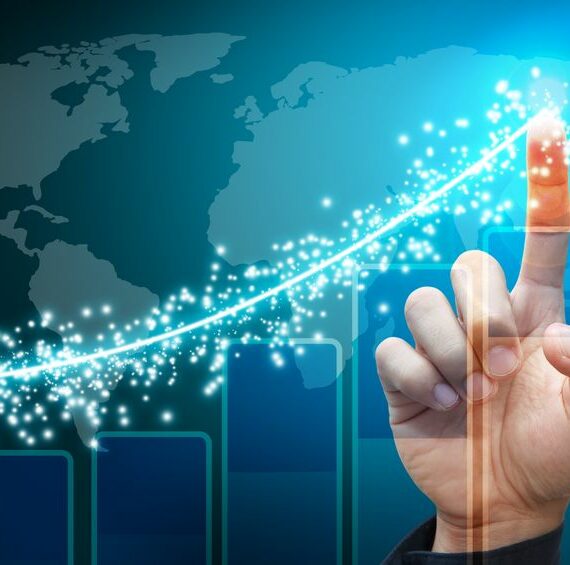 What to Look for in Automotive Reliability Software
With demands on the automotive industry at an all-time high — from pressures on automakers to incorporate new technologies, to customers' rising expectations, to meeting strict safety standards — reliability analysis is a critical component for those in the automotive sector. Here are some of the important factors to consider when selecting your reliability analysis toolset:
Standards Compliance: Your automotive reliability software must be compliant with the standards you are required to meet, or desire to meet, such as ISO or SAE. With the suite of tools from Relyence, you can carry out your reliability work with the confidence that it meets all applicable industry standards.
Customization Capability: Your tools must allow you to work the way you choose. Each organization has unique needs and requirements, so your software of choice must be flexible and customizable. This is where Relyence shines – you can rest assured you are meeting your compliance requirements while working the way you choose. Plus, our customization features are easy and intuitive!
Breadth of Tools: Even if you only start with one software tool, it's nice to know if you grow your business or your analysis needs become more diverse, your reliability software vendor can continue to support you. Not only does this ensure your data is compatible and shared, but it also means that you do not have to learn or use multiple systems to accomplish your goals. With Relyence, you know you are getting the intuitive, integrated solution.
Expertise: It is nice to know when you choose a software tool that the creator fundamentally understands your needs, not only so the software is expressly designed with you in mind, but also so that when you communicate you are talking to someone who understands. Relyence is designed and developed by a team with a long history in reliability and experience and expertise in meeting the reliability and quality needs of the automotive industry.
Technical support: Knowledgeable, responsive technical support is always an important part of any software purchase. At Relyence, we have built a reputation on only top-notch technical support, and it is a vital part of our company mission. We are proud of our team and welcome you to put us to the test! We consistently receive high marks for our excellence in support and service.
What Our Customers Say About Us
Wow. Without a doubt this is the best service I've ever had from any company!

We're really impressed with the FTA capabilities and the API integration that's already available.

10/10!

Once again, Relyence Rocks…even on Fridays!  Love y'all!

I am very impressed with Relyence platforms and its capabilities, and I am impressed with its features and how convenient it is to use for Reliability Prediction.

The Knowledge Bank incorporated within the software has drastically cut the time it takes to create our shell PFMEA's. If its D&PFMEA's you need to create, this is the software that you need.

I would give Relyence a 10 for the near perfect service I have received.

Comprehensive and easy to use.

Wonderful software. Easy to use.

10/10 for both the products and services. Easy, accurate, great support. Never too busy to take my call and answer my questions.

The interactions have been excellent! I am VERY happy with the response times for when I have had questions about product capabilities.

The customization feature for the FMEA module makes this tool superior to all other systems. I can't say enough about the excellent customer service and availability of the team.

This software is an absolute game changer and has significantly improved the way we connect to Reliability software companies: user-friendly interface, sales and support team, and comprehensive functionality.

10 out of 10. Support is always very good.

Outstanding overall interaction. Typically change is not welcomed in my organization and in this case it's been an amazing transition.

Through Relyence's suite of tools, companies can instill a culture of excellence and continuous improvement, which are the hallmarks of successful ISO management systems.
Subscribe to our eNewsletter
In addition to providing top-notch products, our dedication to delivering an outstanding customer experience is unparalleled. That's why we encourage you to reach out to us with questions. And, please subscribe to our eNewsletter to keep up-to-date with what's happening in quality and reliability in the automotive sector.
Relyence Advisor: Tools & Tips for the Reliability and Quality Professional
Note: You can unsubscribe at any time.
Why wait? We offer a no-hassle free trial!
We're dedicated to providing our customers with both outstanding products and a superior customer experience. That's why we offer a free, no-obligation trial. See the Relyence Advantage for yourself!