Resources for Reliability, Quality, and Relyence Topics
There are a number of available resources to learn more about our Relyence reliability and quality analysis tool suite, reliability engineering, and quality principles and methodologies. You can begin exploring using some of the suggestions provided below.
Our blog is also an excellent source of information and is continually updated with fresh content covering a wide variety of reliability and quality related topics.
Keep up to date on our blog posts, industry happenings, and events by subscribing to our informative newsletter: 

Relyence Product Brochures
Our Product Brochures provide an overview of our reliability analysis tools. Each brochure highlights key features and capabilities.
Feel free to view the brochures online or download for printing.

Relyence Product Videos
Our Product Videos provide a introductory overview of our reliability & quality tools.
Explore our wide range of videos available on our YouTube channel including tutorials, tips, and more!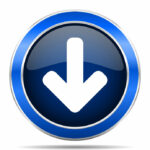 Relyence White Papers
Relyence White Papers provide an expert look into a wide range of reliability and quality topics. Learn more about all aspects of the RAMS (reliability, availability, maintainability, and safety) field through these informative articles.