Resources for Reliability, Quality, and Relyence Topics
There are a number of available resources to learn more about our Relyence reliability and quality analysis tool suite, reliability engineering, and quality principles and methodologies. You can begin exploring using some of the suggestions provided below.
Our blog is also an excellent source of information and is continually updated with fresh content covering a wide variety of reliability and quality related topics.
Keep up to date on our blog posts, industry happenings, and events by subscribing to our informative newsletter: 

Relyence Product Brochures
Our Product Brochures provide an overview of our reliability analysis tools. Each brochure highlights key features and capabilities.
Relyence All Products Overview Brochure
Relyence FMEA Product Brochure
Relyence FRACAS Product Brochure
Relyence Fault Tree Product Brochure
Relyence Reliability Prediction Product Brochure
Relyence RBD Product Brochure
Relyence Maintainability Prediction Product Brochure
Relyence Weibull Product Brochure
Relyence ALT Product Brochure
Relyence Advantages Brochure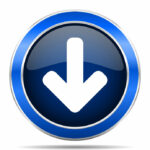 Relyence White Papers
Relyence White Papers provide an expert look into a wide range of reliability and quality topics. Learn more about all aspects of the RAMS (reliability, availability, maintainability, and safety) field through these informative articles.
An Overview of Reliability Analysis Tools and Techniques
How to Assess Risk Using FMEA
5 FMEA Challenges and How to Overcome Them
Getting the Most Out of Your Closed-Loop Corrective Action Process
Fault Tree Analysis: A Means to Promote Safety
Reliability Prediction Analysis: More than MTBF
A Deep Dive into System Modeling using Reliability Block Diagram (RBD) Analysis

Getting Started Guides
Our Getting Started Guides provide a brief and easy step-by-step walkthrough of each of our Products. Sign up for our free trial and follow along with the tutorials to get up and running in no time!
FMEA Getting Started Guide
FRACAS Getting Started Guide
Fault Tree Getting Started Guide
Reliability Prediction Getting Started Guide
RBD Getting Started Guide
Maintainability Getting Started Guide
Weibull Getting Started Guide
ALT Getting Started Guide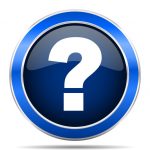 Relyence User Guide
The Relyence User Guide is your reference for using the Relyence reliability software tools. The guide provides a section for each Product: FMEA, FRACAS, Fault Tree, Reliability Prediction, RBD, Maintainability Prediction, Weibull, and ALT.
Each Product section includes a brief introduction to the analysis methodology, followed by a step-by-step getting started tutorial, and then details on all the features and capabilities available.

Relyence Videos
Our ever-expanding and continually-updated set of online training videos are available for free and unlimited use. These short 5-10 minute videos are designed to provide bite-size chunks in order to get you quickly up and running or to provide more details on specific aspects of our tools.
Feel free to progress through the videos sequentially or jump to particular subjects where you would like more details. Watch them as often as you like!