RELYENCE FRACAS PROCESS CONTROL
A comprehensive management platform for your corrective action process.
FRACAS PROCESS CONTROL
Relyence FRACAS was designed and built from the ground up based on the knowledge that no Failure Reporting, Analysis and Corrective Action (FRACAS) processes are the same. You need a FRACAS tool that can be tailored to your requirements, and not vice-versa. You can use one of our built-in 8D, DMAIC, or PDCA templates, customize a template to suit your needs, or even create a completely unique process for issue management. Supporting full audit trail capabilities, Relyence FRACAS can be used to aid in your compliance with various domestic and international standards such as ISO-9001 and ISO/TS 16949. And Relyence's innovative Failure Direct ConnectTM offers unparalleled FRACAS and FMEA data integration.
Built-in and Custom Processes
Relyence FRACAS provides out-of-the-box functionality to allow you to get your issue management process up and running in no time. Our built-in process control templates are based on commonly used and widely accepted workflow standards for incident and problem tracking, including 1-step and 3-step Incident Management, 8D Problem Solving, DMAIC Improvement Cycle, and the PDCA (or Deming) Cycle. For quick startup, you can use our templates as is. If you prefer, you can customize any of our built-in templates as you require. And for maximum flexibility, you can easily create a completely customized process. The good news is that even as your process grows and changes, you can modify your Relyence FRACAS system on-the-fly at any point!
The 8D (Eight Disciplines) model is a well-known and commonly used methodology for the handling and management of complex issues. 8D is often used by engineers and quality-driven organizations to help to identify, correct, and eliminate recurring issues. The 8D Problem Solving process offers a measurable, established approach to corrective action management and significantly aids in product and process improvement initiatives. The 8D process steps are:
D1: Create a team
D2: Describe the problem
D3: Develop containment plan
D4: Determine and verify root causes (Root Cause Analysis, or RCA)
D5: Verify permanent solutions
D6: Define and implement corrective actions
D7: Prevent recurrence
D8: Congratulate the team
Along with support for 8D, Relyence FRACAS also offers built-in support for DMAIC and PDCA process improvement methods. DMAIC (Define, Measure, Analyze, Improve, Control) is a business improvement process associated with Six Sigma practices. PDCA (Plan-Do-Check-Act), also referred to as the Deming cycle, Deming circle, or Shewhart cycle, is a continuous improvement (CI) methodology for products or processes. Adopting any of these process control formats will greatly enhance your FRACAS procedures. With Relyence FRACAS, you can employ one of these processes as defined, or modify them to suit your needs.
Your Unique FRACAS Process
You may simply want to define your own FRACAS process based on your internal operations. Relyence FRACAS handles this with ease. With Relyence's intuitive and easy-to-use customize features, you can quickly create your own forms and tables, define the information you want to capture and record, and even layout the exact step-by-step process workflow you want to use. Relyence FRACAS allows you to continually modify your process once established, providing you with ultimate flexibility and adaptability.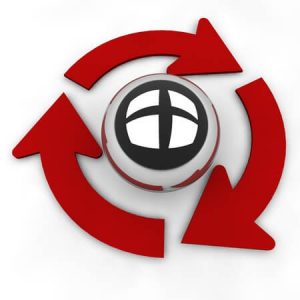 The only-from-Relyence Failure Direct Connect capability offers an innovative and new approach to integrating your FRACAS and FMEA processes.
With Failure Direct Connect, the FRACAS analyst now has complete insight into the FMEA data. Instead of manually re-entering failure information, the FRACAS failure data can be directly connected to existing FMEA data.
But what happens if during FRACAS a new failure mode is discovered? With Failure Direct Connect, the FRACAS analyst has the option to add in the new failure information and request that the FMEA be updated with the new findings. FMEA analysts are automatically notified and can review the requests made by the FRACAS team and then make decisions on how to proceed.
With this unique new ability to directly connect your FMEA and FRACAS processes, you can see how your overall quality management system becomes fully integrated for utmost effectiveness.
Relyence FRACAS Audit Trail offers the ability to track and record all changes made to your data. Typically used for security and auditing purposes, audit trails provide a detailed log of data modifications. They can also be used in more every-day applications to provide answers to questions such as "Who made this change?", or "When was this change made?", or "Why was this change made?".
You can review automatically logged audit data several ways:
By individual data field. For example, view all changes made to the "Repair Action" field.
By line item. For example, view all changes made to a single Incident.
Entire FRACAS. Generate a full audit trail report for your entire FRACAS database to an Excel or CSV format.
Additionally, the User and Group Audit Trail capability offers the ability to track and report on all changes to your Users and Groups settings.
Subtables allow you to capture even more data during your FRACAS process in an organized, efficient manner. Subtables, or small tables of data, can be used for any purpose, and are completely customizable. You define a Subtable based on the columns of data you want to enter. Subtables can then be placed on any of your FRACAS Incident or Problems Forms and you can enter rows of data into the table as needed.
For example, you may want to include a list of components replaced during a repair, or the team members attending a meeting. Subtables are a great way to handle the capture of this table-based information.
Supporting Quality Standards
One of the goals of any FRACAS system is to aid in continual improvement efforts and support quality control measures. No matter what quality improvement mechanism your organization chooses to use, or uses for compliance purposes, Relyence FRACAS can be an integral component. Some US and international methodologies Relyence FRACAS can be used in conjunction with include:
ISO-9001
ISO/TS 16949
ISO 14001
AS 9100
21 CFR Part 820
Six Sigma
Lean Manufacturing
APQP
CMMI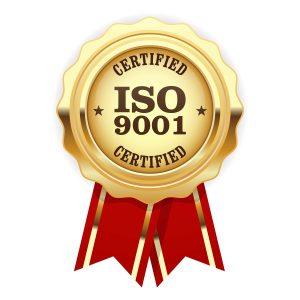 Information at Your Fingertips
Relyence FRACAS encapsulates and presents the information critical to your problem management process in a variety of formats allowing you to work effectively. All your data views can be customized to your preferences, and all views include powerful filtering and sorting capabilities. Reports are completely customizable as well. Some of the data viewing features Relyence FRACAS supports include:
Table View: a high-level, filterable, sortable view for easy analysis of all of your data,
Form View: a detailed view for clear and simplified data entry,
Dashboard View: a high-level, graphical view with visual impact.